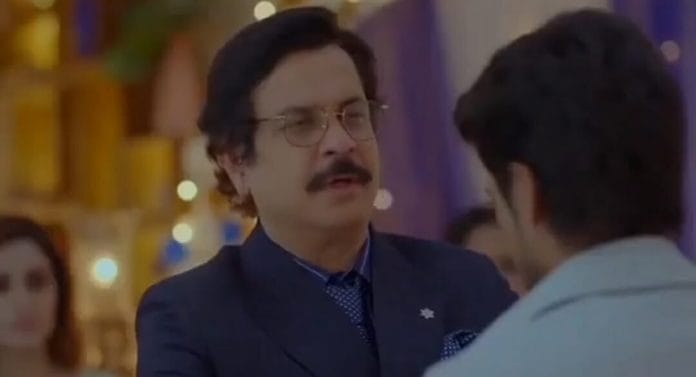 Faltu Spoilers, Upcoming Story, Latest Gossip , Future Story, Latest News and Upcoming Twist on tellyexpress.com

Star Plus popular serial "Faltu" starring Niharika Chouksey and Aakash Ahuja as the main lead is gearing up for some intense drama and interesting twists in the upcoming story. Previously, Kanika confronted Ayaan and blamed him for being disloyal to Tanisha. He decided to confess the truth in front of Mittals and notified them about the matter.
Everyone got shocked while Sid provoked them against Ayaan. Tanisha broke the engagement while Kanika determined to take revenge from them for hurting her daughter. Whereas, Janardan slapped Ayaan and denied to forgive him.
In the current track, Faltu gets hurt by seeing Ayaan's condition. She requests everyone to forgive him and takes all the blame upon herself. Ayaan stops her and ask sorry from her as well, for not fulfilling her dream. She cries and stops him, she shows her gratitude towards him and then rushes to stop Kanika and Tanisha.
Here, Faltu begs both mother and daughter. She insists them to think from Ayaan's perspective. She makes them realise their mistake and convinces Tanisha to give a chance to Ayaan. They returns back to the house while Tanisha confronts Ayaan.
Faltu goes inside Janardan's room in order convince him. He recalls the promise of Ayaan and feels betrayed. He lashes out remembering the lie of Ayaan and determines not to forgive him. Whereas, Faltu comes to him and makes him understand the motive of Ayaan.
Ahead, Faltu gets successful in convincing Janardan to hear Ayaan's perspective. Whereas, Tanisha talks to the latter and understands him. He makes a genuine apology to her and proclaims to have a happy life with her after marriage.
Tanisha agrees to give a chance to Ayaan, while Janardan also forgives him. Everyone gets elated except for Siddharth and Sumitra. The latter mocks her son as his plan flopped, while he determines to get his revenge done.
Later, Ayaan and Tanisha gets engaged while Faltu decides to leave the house. Rijula tries to stop her but she proclaims to find her way on her own. Ayaan requests Kanika to give a chance to Faltu, while she ask her to come for the trial match. Whereas, Faltu gets scared thinking how she will manage to live? But then gets motivated by her father's words.
Now in the upcoming episode, Ayaan will stand in the venue of his marriage, wearing groom's outfit. Whereas, Faltu will touch his shoulder and makes him turn towards her. He will get shocked seeing her in a bridal outfit, while she will proclaim that she is his bride. He will become dumbstruck and keeps staring at her, while she will keep smiling looking at him.
Will Ayaan realise his feelings for Faltu?
Will Faltu be able to achieve her goal?
It would be interesting to see what happens next on the show.
Stay tuned with us for more news, Spoilers and written updates of Faltu.