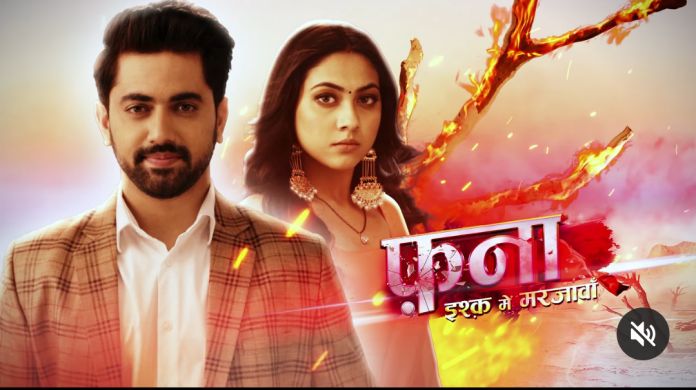 Scene begins in office. Agastya gets the details of the lady whom went to watch movie with Ishaan. His assistant says to him that she is the new business partner of Ishaan. It seems she called him to watch movie together in night. As per source he seems going out with her to get more business deals. Agastya beats on table in angry and questions him how dare him to left Pakhi in middle of night alone for this girl? Whether it's business deal or personal matter how could he choose her over Pakhi? Is he thinking Pakhi as a fool. Assistant asks him to alert Pakhi then. It's better she break up with him.
Agastya says that Pakhi loves him he won't do anything hurting Pakhi. He says that its time to separate that girl from Ishaan or else she will become a head ache to Pakhi. He sends his assistant to take care of this things. Meanwhile Pakhi taking care of Dhadi. She checks the old albums of Agastya and gets nostalgic feelings remind about their childhood days. She thinks that she uses to only smile near him. She realizes that Ishaan not giving importance to her at all but always behind his profession. She thinks that Agastya's wife will be a lucky person to get him in life. He never disappoint his wife at all. Just then she reminds he tied nuptial chain on her. She is in dilemma whether she wanna take this nuptial chain as real one or not? She flushes out her thoughts and packs the lunch box for Agastya.
Later Pakhi reaches to his office to give lunch box to him. She noticed that Agastya talking with one girl in his cabin. Assistant stops Pakhi from entering into his cabin reasoning he is in one important meeting he strictly asked him to don't send anyone inside. Pakhi waits outside while keep an eye on both of them. She gets irks to see the way she smiling at him. She hugs him and walks out making Pakhi burns in unknown anger. Just then Agastya comes near her. He asks her what's the need to bring lunch for him to office. She asks him doesn't he like her visiting his office? He denies it and adds that he didn't meant it. Why did she taking it wrongly. Actually I said why would she travel this much for it. Pakhi says that dadi asked her to do it. Agastya smiles to her and says it seems someone angry on him. He takes ice cream and gives it to her. First cool down your anger. She snatches it from him and starts eat it. Agastya smiles to her.
Screen froze
Also See: