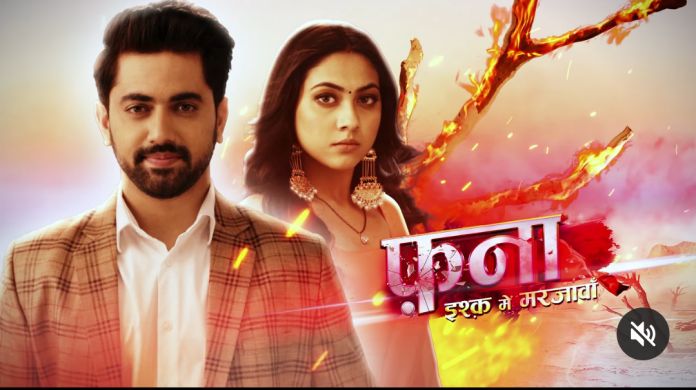 Scene begins in Pakhi asks Agastya whose that lady? He asks her which one? She glared at him and says whom met him few minutes before. Agastya says she is Divya. DD group of companies's CEO. She asks him Is she gonna tie up with him company? He denies it. She asks him then why did she came to meet him? He asks her doesn't she remember her? She denies it. He shares to her she was the one saw movie with Ishaan yesterday. Pakhi reminds the incident and just nod. Agastya asks her Isn't she curious to know about her? Why did she went out with her boyfriend? How could she spend time with Ishaan? Pakhi says that she is not interested to know about her. Agastya says it's strange. She asks him what's strange? He adds that usually a possessive girlfriend hates to see her boyfriend with another girl. He thought she would have asked Ishaan about it? Pakhi says to him she didn't called him yet. Agastya says it seems someone trusting her boyfriend a lot. Ishaan is lucky he says to her. Pakhi asks him why did she came to meet him here? Agastya clears to her that he wanna personally check whether she is intetested on Ishaan or he was forced to go with her? After he talks with her he learnt she has no friends here so she asked Ishaan to accompany her. He assures to her that he said to Divya that Pakhi gonna marry him so stop calling him out it will hurt her.
Pakhi feels happy to see his care on her. She asks him what did she said? Whom will give company to her? Agastya says me. Pakhi gets angry and asks him how dare he to give company to her? Whom gave permission to him? Pakhi keeps scolding him for agreed to go out with her. Agastya stops her and says she will call Ishaan out then? You won't get time to spend with him. Pakhi asks him whom asked you to take decision like this? Is she asked him to spend time with Ishaan. Agastya starts to laugh seeing her angry. She asks him why is he laughing at her now? She starts throw the things on him. He is running around his cabin RI protect himself. Office staffs comes there hearing the sound but assistant didn't let them go inside. Just then Agastya pushes assistant away and runs from there. Pakhi is not less and chasing him behind surprising the office staff. Some staffs gossips like they are behaving like lovers. Some gossips they never saw him happy like this before. Finally Pakhi feels tired and sits on waiting area. Agastya also tired and asks his assistant to bring juice to her. Pakhi gulps the juice and warns him don't he dare to meet her again and leaves. He asks his assistant to clean the mess and staffs to get back to work.
Pakhi takes auto to go back to home. She keeps reminding his words and realizes that she didn't get angry on Ishaan when he went out with Divya but she can't able to see her with Agastya. What's happening to her why did she behaving like a possessive girl friend of Agastya? She holds her nuptial chain and thinks may she is falling for him after he tied it on her neck. She thinks what will Agastya thinks about her? How will she cheat Ishaan? She removed her nuptial chain and thinks she shouldn't think about Agastya again. She gets a phone call from assistant. He informs to her that Agastya slips from stairs. Pakhi stares the nuptial chain in shock.
Screen froze
Also See: