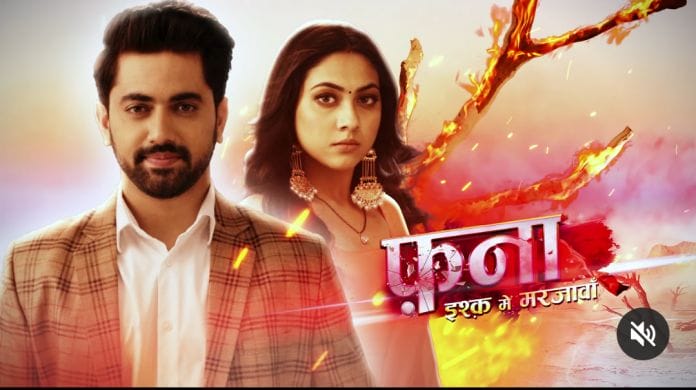 Scene begins in Pakhi cries in silent thinking about her fake marriage. She even doubts Is she really loved Ishaan the way she loved Agastya. Her conscience mocks at her taking Ishaan name. She tells her Ishaan never give heed to her feelings at all. His business is important to him then anything. It's better she break up with him and accepts her newly found feelings on Agastya. She is well aware how much she meant to him. Pakhi asks her Is he really accept her love? Doesn't he treating her as his friend? What will her parents think about her? She advises her to give importance to her feelings then what will others think about her?
Pakhi's trans broke by dhadhi. She asks her what's she doing alone here? Isn't she getting sleep? Pakhi nods with her. Dhadhi says that it's usual one. How will wife get sleep when her husband is wounded. She caresses her hair and tells her she believes in you. She will definitely take cares of her grand son after she closes her eyes. Pakhi asks her to stop talking like this. She won't leave them till she meet their kids. Dhadhi smiles and asks her to gift her asap. She wanna meet them soon. Unknowingly Pakhi smiles back to her. She can feel her cheeks turns red hearing it all. Dhadhi says to her she wanna go to pilgrimage in two days take a good care on Agastya. Pakhi asks her why did she taking risk in this age. Dhadhi tells her she doesn't know why Agastya getting hurt often so she feels so. She advise her to don't remove her nuptial chain it's not good for Agastya and leaves.
Later Dhadhi leaves from home bidding bye to all. Agastya says to Pakhi that she don't need to act like his wife anymore. Her parents will come back in one day so she can go back there. Pakhi gets irritate and asks him Is she troubling him a lot? Why did he keep mentioning about it? Is her presense bothering him just say it on face she will leave. Agastya stops her by holding her hand. He asks her why did she talking like this? Why would he feel her as trouble? He won't. He loves to be with her don't mistake him. Pakhi apologize to him for getting angry on him. She lies to him that she shows her angry on him. Agastya misunderstands that she is angry because Ishaan not talking with her.
Screen froze
Also See: