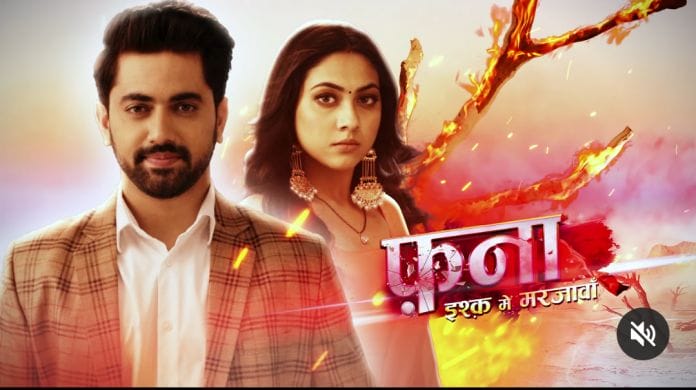 Scene begins with Agastya asks Pakhi to take a proper rest and leaves. Pakhi couldn't sleep in tension. She texted Ishaan to meet her tomorrow. Next day Pakhi gets up early and sneaks out of house. She wishes to meet Ishaan without Agastya's knowledge. Agastya notices her leaving. He doubts where is she going in morning? He gets a phone call so he couldn't check her. He attends the call and talks with the person. He finds Pakhi already left from there. Pakhi waits for Ishaan in beach but he didn't come to meet her as usual. Pakhi gets frustrated thinking about his ignorance.
She reaches to his house to witness its locked. Agastya's assistant keeps stalking Pakhi without her knowledge and updating to Agastya everything. She reaches to Ishaan's office to witness him talking with Divya happily. Pakhi don't feel bothered about their closeness. She only feels frustrated thinking about him made her wait a lot. She stormed inside his office and shouts on him let's break up. She don't have any feelings on him and she is regretting for spend few days with him mistaking her attraction on him as love. It's clear now she don't love him. She already informed this to her family they are so happy for her decision. It's better he inform this to his family members too. She suggests him to Marry Divya whom suitable to him more then her.
Pakhi walks away leaving shocked Ishaan behind. Ishaan follows her behind calling name but she didn't give heed to him at all. Ishaan holds her hand to stop her. Pakhi slaps him for touching her hand. She leaves from there in cab. Agastya gets shocked to hear it. He rushes out to meet Pakhi. Meanwhile Pakhi is celebrating her break up with Ishaan. Because she is free from that fake love. She can love Agastya without any restrictions. She doubts how will she convince her family members. Agastya comes there and asks Pakhi what's this all? Pakhi tells him without any reaction she broke up with Ishaan. Agastya asks her why? Didn't she love him? Pakhi says to him she misunderstood it as love but actually it's not. He stares her confused.
Screen froze
Also See:
https://www.tellyexpress.com/fanaa-ishq-mein-marjawan-ff-freeze-frame-chapter-15/