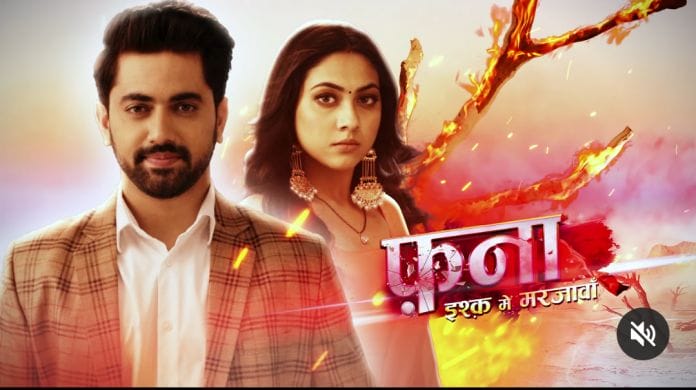 Scene begins with Pakhi clears to Agastya that she misunderstood her attraction on Ishaan as love. She is clear now it's not love but a mere attraction. We met in a restaurant accidently. We attend one conference together. On that time she feels him normal guy whom flirts with girls. He supported her when Colleague tries to insult her. She thought proud of him. When he proposed her she said ok to him without thinking. Now she is regretting for said yes to him instead of thanks. Agastya asks her Is she sure she don't have any feelings on him? Pakhi says to him he is her friend. He knew her better then anyone right? He nods to her.
Pakhi says to Agastya thar she was not getting enough respect from him. He is not giving importance to her and considering her feelings too. If she get married to him then they will end up in divorce. It's clear Agastya he loves his carrier not her. She don't wanna be with a person whom gives importance to others then her. Agastya asks her Is she break up with him because he don't give enough time for her? He will convince him if she want? Pakhi glares at him and says to him that she don't love him at all. She was always wait for a chance to break up with him because she don't have any feelings for him. She holds his hand to help her convince her family members. Agastya says to her she is pushing him into more trouble. She pleads with him he nods.
Later Pakhi and Agastya welcome her parents. She hugs everyone there and says to them she missed them a lot. Pakhi gets shocked to see Ishaan's parents there. Ishaan reaches to there. Pakhi's dad welcome them. Ishaan's mom says to him that they were waiting for their return. Lets discuss about Pakhi and Ishaan's marriage asap. It seems Pakhi got frustrated by waiting a lot. She said break up to Ishaan in morning. He convinces us to rush up the marriage topic. Pakhi glares at Ishaan whom smiling at her. Pakhi father also give nod to them. Pakhi shouts doesn't she said break up with him it means she don't wanna marry him at all. Her statement makes everyone silent there and starts discussing again without giving heed to her words. They thought she is pranking them. She asks Agastya to help them. Agastya says to all she is right. Pakhi don't wanna marry him.
Screen froze
Also See: