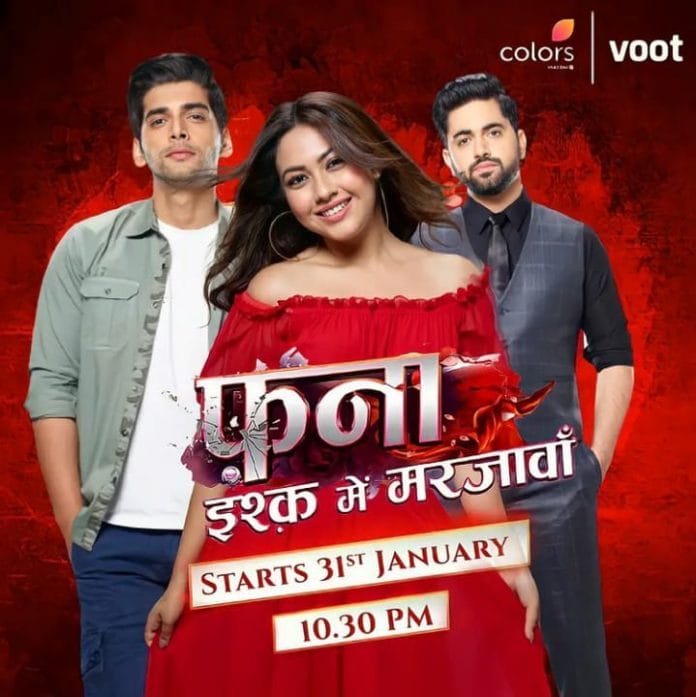 Scene begins with Agstya fills Pakhi's hairline with vermilion without option. Temple bells rings there in good signing. Priest informs to them its very good auspicious day and time. Her grandson married to his wife again in goddess parvathy and lord Raman's wedding time. They will stay long together happily. Which makes Agastya feels guilty. Pakhi pretends like thank priest. He asks them to take blessings of dadhi. They takes her blessings.
They returns to home. Agastya excuses them and leaves from there without saying anything. Pakhi doubts where is he going? Dhadi feels happy to see Pakhi wearing mangalsutra. She advised to Pakhi don't remove it from her neck reasoning its very precious one to all wives. If she remove it something bad will happen to Agastya. Pakhi feels something strange inside her while hearing it she thinks may she took wrong decision. She ignores her ideas and make Dhadi sleep. She keeps dialing to Agastya but he is not attending the call at all. Ishaan calls her on time. She didn't attend his call in tension. Ishaan messages her to go out with him. She send to him that she has some work to do. Which irks Ishaan there.
Agastya seems drunk in his guest house. His assistant informs to Pakhi about his location. Pakhi rushes to there and get angry to see him in an intoxicated state. He was keep murmuring that he betrayed Pakhi and ruined her life. She understands that Agastya feeling guilty for whatever happened today. Neither he is not in the state to listen her nor she has energy to explain it to him. Pakhi takes him back to home with his assistant help. She helps him to remove his coat and shoes. She calm him and make him sleep. Next day Agastya wakes up with hangover. Pakhi gives lemon tea to him. Before Agastya saying something she interrupts him. Pakhi asks him to stop taking this fake marriage as real. She is wearing this nuptial chain to make Dhadhi believe that we are husband and wife for some days. You don't need to feel sorry for this because it's her decision. This nuptial chain has no meaning at all. Doesn't hero and heroine acting like this in movie? Is it mean they are married for real? She advise him to take it easy and concentrate on his business. Agastya gets hurts by her words somewhere but it's the reality. He gives his fake smile to her and leaves.
Agastya gets ready to go to office. Pakhi going to take shower she removes her nuptial chain from her neck she hears someone shouting there. Pakhi rushes there to find Agastya is in unconscious state. Pakhi wakes him up and gives water to him. He assures to her that he is fine she gives first aid to his wounds. He takes his leave. Pakhi stares the nuptial chain tensed. She wear it again.
Screen froze
Also See: