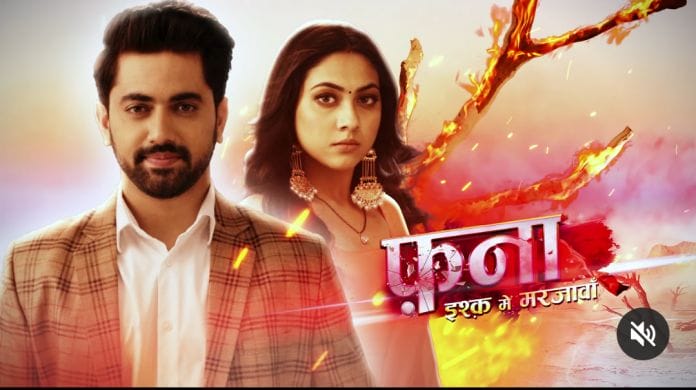 Scene begins in Pakhi rushes to hospital to meet Agastya. She notices assistant there. She learns from him that Doctor checking Agastya. She waits outside impatiently. She tries to inform this to dhadhi just then she notices the nuptial chain inside the bag. She didn't think anything just wear it hoping he will be alright asap. Doctor comes there and informs her Agastya is alright now. His leg got fractured he needs bed rest. Pakhi nods to him. She goes inside to meet him. She feels hurt seeing him in that state. She scolds him for being careless. Agastya assures her that he is fine but doctor lying to her he needs bed rest. She complaints that he is not a doctor to decide everything.
Pakhi asks Assistant to discharge him let's take him back to home. He nods and leave from there. Later Pakhi helps Agstya to reach his room. She ordered him to take bed rest till his wound heal. She assures him that she will take care of his things. He says to her let's appoint home nurse why would she suffer for him? She complaints to him its not a big deal to take care of him. She can't allow someone to take care of him in this state. Agastya thank her for showing care on him. Pakhi throws pillow on him for taking weird to her. He asks her when did she start behaving matured? She asks him to keep quiet and take rest. From that day Pakhi feeding food to him, giving medicine to him on time, helping him to walk and spending most of her time with him. In these days she feels herself more addicted to him. Neither she didn't think about Ishaan nor contact him. Agastya mostly doing his office work from home.
Agastya notices Pakhi folding his clothes. He informs to her that uncle called him. He adds that they will return to home in three days. After they come Pakhi will go back to her home. Pakhi drops down the clothes. She feels sudden pain in her heart thinking she wanna leave from this house. While taking care of him she even forget she was pretending to be his wife and literally living thinking as real wife of him. Pakhi excuses him and leave. She cries thinking about it. She doubts what's going on? She somewhere realizes that she already fell for Agastya. He is ruling her heart now. She no more has feelings on Ishaan. She touches her nuptial chain emotionally and thinks she wanna leave him for everyone's happiness.
Screen froze
Also See: