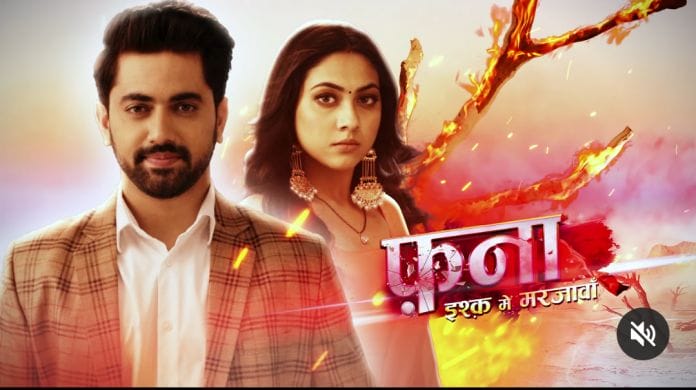 Recap( Pakhi clears to Agastya that she doesn't have any feelings on Ishaan. She broke up with him. Ishaan parents discuss wedding date with Pakhi's parents. Agastya clears to them that Pakhi wants to break this relationship)
Scene begins with Agastya reveals to everyone that Pakhi is right. She broke up with him. She doesn't have any feelings on him. Ishaan's mom says to her she shouldn't prank them in this way. Pakhi clears with her that she isn't joking. She really want to break all her relationship with Ishaan. He doesn't deserve her in his life. He doesn't worth to get her hands. Ishaan gets angry on her and says it's enough. She is talking too much. He gave more space to her. That is why she is talking like this. Pakhi tells him that he failed to give enough space to her. That is why she ended up in this decision.
Ishaan asks her how could she expect him to plead her always. Doesn't he have responsibilities to take care of his family and business? He isn't able concentrate on her whole day. Doesn't working hard for their future. Pakhi complaints that she isn't asking him to do like that? He doesn't even care about her. She says to her dad that he left her alone in beach at middle night. He doesn't even care about her safety. How could he leave her alone? Agastya whom hel ped her to drope her in home.
She shares everything to her parents. Ishaan asks her what's she trying to say? Pakhi says that it's over. She walks away from there. Ishaan takes his parents from there. Agastya consoled Pakhi's parents. Agastya about to leave from there but Pakhi stopped him. She shares to her parents that she wanted to discuss something personal. Pakhi's father says to her that she started taking her own decision. She wasn't discussing anything with them about het future. Pakhi holds his hand Apologise to him for her mistake. She says to him that she needs his support one last time. Hereafter she won't asking anything to him. She says that it's her mistake to choose Ishaan as her prospective finance. But she regretting her decision. She wanted to correct her mistakes this time.
Last time she requested Agastya to convince them. He asked her to thick twice before taking this decision. Because he always care for her. He is giving importance to their friendship. She is lucky to get him as her friend. She is aware that everyone in her family likes him. She came to know today from mom's conversation that dad wished to ask Agastya's hands for her. He liked him personally but because of her wrong decision he was disappointed. She says to him that she is ready to marry Agastya. She will be happy if her best friend turns her life partner. She asks Agastya to share his opinion to dad ans leaves from there giving one letter to him.
Agastya is shocked to hear her decision. He opened the letter and reads it. Pakhi mentions to him that she wasn't choosing him because of her parents happiness. But she started falling for him when he tied the nuptial chain on her. She isn't able to think someone else as her husband than him. She proposed him in that letter and shared her feelings for him. Agastya's happiness having no bounds. Few days later, We can see Pakhi and Agastya are sitting on mandap.
Priest ask Agastya to tie the nuptial chain on her neck. He tie the knot with her. Pakhi complaints that he didn't mentioned those magical words to her yet. She shows his personal diary to him. He mentioned his secret on her in that. She says to him that she found it from his cupboard. She winks at him in teasing way. He says I Love you to her. He plants a kiss on her forehead. Family members blessed them.
Story ends with their Happy smile.