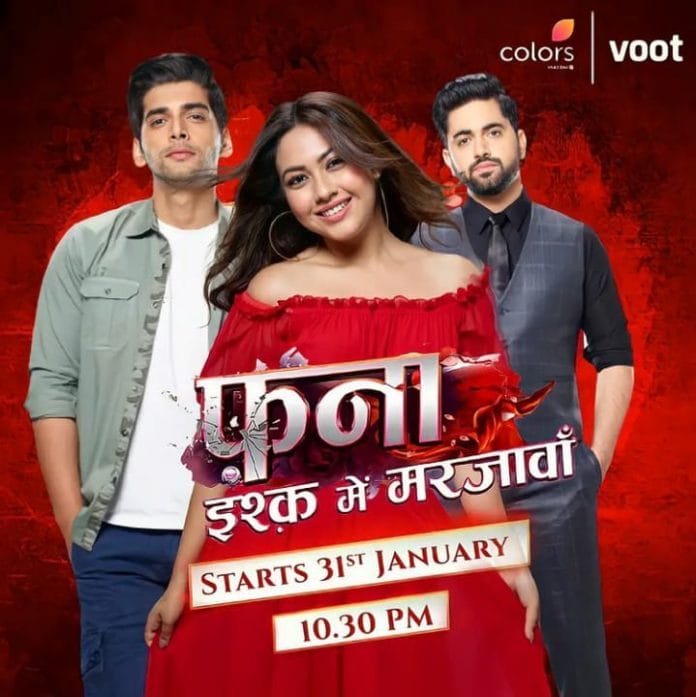 Scene begins in Agastya drops Pakhi in her home. Sameer noticed them and enquires to him grandma's well about and his business? He nods to him that everything going well. He shares to him that Pakhi ate dinner with them in home that's why she was late so don't scold her. He says that he won't allow anyone to scold his friend. He glared Pakhi she rushes inside showing her tongue to him. Sameer says that she is still behaving like a kid. He is not worrying about her because Agastya is with her always. He is only trusting him. Agastya assures to him that he will be always with her like her shadow and protect her from all evils. Sameer thinks that it would have been better if she fell in love with Agastya then that Ishaan. He well aware that Agastya won't hurt his daughter and take care of her well. His bad luck she fell in love with Ishaan. He is not a person to go against his daughters wish and also Agastya whom convinced him to accept her relationship with Ishaan. Agastya says good night to him and leave from there. Pakhi's mom comes there and asks him what's bothering him? He lies to her as nothing and walked away.
After few days Pakhi's parents leaves to attend one wedding in Gujarath. Pakhi is staying in Agastya's house. She is trying to contact Ishaan but he is not picking up her call. She is hell angry on him she pushes the water pipe in anger. She failed to notice the leakage in it. She about to slip in it Agastya holds her on time. He asks her to be careful next time. He makes her sit in sofa. Just then they heard another voice. His grandma slips on floor and faints. Both Agastya and Pakhi rushes to her. They takes her to hospital. Due to pandemic period many doctor are not available there. Agastya used his all influence to bring speciality hospital doctor there to cure her. Pakhi feels that she is the reason behind her state. She feels guilty there. She can't able to accept that she harmed the person who is very precious one in Agastya's life.
After that hectic day. Pakhi collects some courage and consoles Agastya. He breaks down in front of her like a kid. She saw the 10 years old kid again in him when his closed one died. He is in the fear to loss his last relation too. Pakhi consoles him. Later Doctor comes there and informs to them that his grandma crossed the dangerous state. She lost her memories in that wound of her back head. It's hard to bring back her memories so they wanna take care of her and treat her like kid. They shouldn't force her to remember anything and give shock to her again. Due to her age its hard to her get well asap. Agastya feels heart broken hearing it. After few hours Pakhi and Agastya goes to meet Grandma. For their surprise she recognized Agastya as her grandson. She is talking with him nicely and ask him who is it next to him? Before he mention her as his friend. Grandma asks him doesn't she his wife? Giving shock to both.
Screen froze.
Also See: