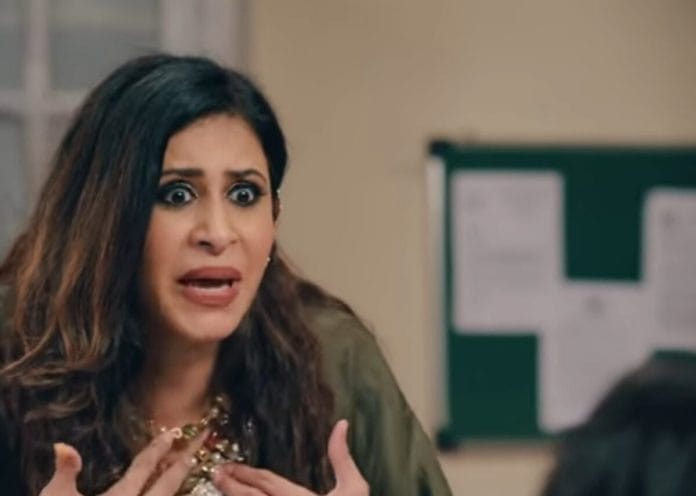 Fanaa Ishq Mein Marjawan Spoilers, Upcoming Story, Latest Gossip , Future Story, Latest News and Upcoming Twist on tellyexpress.com
Colors daily soap Fanaa Ishq Mein Marjawan is gearing up for more drama with Agastya and Pakhi executing their plan to take revenge from Meera.
Previously it was seen that Agastya scared Meera by appearing in front of her in the night. The latter fainted getting frightened. After gaining her consciousness Meera said that she saw Agastya and he is alive. Yug said that she must have had a nightmare. Pakhi said that Agastya's ghost returned. Yug denied it. Later Pakhi said to Meera that she felt someone's presence in Agastya's room while crossing it. Meera went to Agastya's room to check the same. She got afraid seeing Agastya's shoes moving and door getting closed by itself. Meera told Yug about the same, but everything was normal when he came to that room. Meera tookYug to the crematory and confirmed Agastya died was watching the footage and concluded his ghost haunting their house. Meera asked Pakhi what Agastya wants from her to which Pakhi replied that he wants revenge.
In the upcoming episode it will be shown that Agastya and Pakhi will scare Meera again. They will make her believe that Agastya wants to kill her. Yug won't believe it when Meera will tell him. Yug will announce to Meera that they're going to get the properties on Meera's name that day itself. After this Pakhi and Agastya will decide to execute their plan B. Agastya will mix something in the water bottle in the car. Meera, Yug will take Pakhi with them for the same reason. On their way Meera will consume the spiked water due to which Meera will create a scene and act violently at the lawyer office. The lawyer will say Meera is unstable and needs treatment so he can't transfer Agastya's properties to her name. Yug will get suspicious that someone is doing all this.
What will Pakhi and Agastya do next? Will Yug find out Pakhi and Agastya are doing all this?
Stay tuned to this space for latest and exclusive news about your favorite hindi shows.