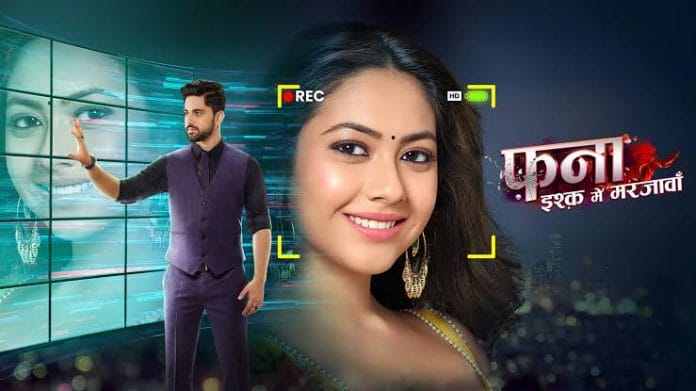 Fanaa Ishq Mein Marjawan Spoilers, Upcoming Story, Latest Gossip , Future Story, Latest News and Upcoming Twist on tellyexpress.com

The last week it was seen that Agastya fought with the goons who had kidnapped Shanaya. Shanaya got stabbed in this fight. Agastya rushed Shanaya to the hospital. Ishan informed Sameer about the same. Sameer slapped Agastya and blamed him for Shanaya's condition. He asked Agastya to get out. Pakhi was unable to react as she was utterly shocked with what happened.
However she got concerned for Agastya seeing his bleeding wound. She took Agastya forcibly to the doctor to get him treated. Shanaya's health got deteriorated when her blood she needed blood for her treatment and it wasn't available as it was a rare group. Agastya saved Shanaya's life by donating his blood despite being injured.
Pakhi and Sameer were shocked when doctor announced that Shanaya's uterus was damaged, so she wouldn't be able to give birth to a child hereafter. Agastya told to Ishan that the person who attacked Shanaya was the same who tried to separate him and Pakhi. He vowed to catch that person. Ishan got nervous on hearing this. Later Ishan tried provoke Pakhi against Agastya stating that Agastya's presence in the crime place couldn't be a coincidence.
But Pakhi said that Agastya can't harm Shanaya whom he considered as his sister. However Pakhi asked Agastya what he was doing near Shanaya's college. Agastya clarified that he had to take that route to reach his office fast. Agastya said to Pakhi to take as much time she wanted to decide and added that he could wait all his life for her.
Later Pakhi got overjoyed when she learned that she's pregnant.
She called Agastya to give him the good news, but Agastya was speaking about Dadi without letting her to speak. Agastya asked when she would return. Pakhi said that she would return after 9 hours and would give him a good news which would change their life. Agastya got excited to welcome back Pakhi whereas Pakhi was excited to tell him about her pregnancy. Shanaya got scared spotting one of the goons who attacked her in the hospital and told Pakhi about the same.
Pakhi looked for that goon in the whole hospital. Ishan pretended to look for the goon along with Pakhi.
Anand, the private agent, appointed by Agastya, caught the goon and took him to Agastya. The latter questioned the goon to know who asked him to attack Shanaya. The goon said that he didn't know the person as he only gave him instructions over phone. He asked him to blame Agastya if he got caught. Agastya gave money to the goon and asked him to not blame him. Ishan brought Pakhi to that place and made her see this as a part of his plan.
It was also revealed that Ishan bribed Anand to make Pakhi believe Agastya attacked Shanya. Pakhi misunderstood Agastya and decided to take a serious decision about Agastya and her relation. Ishan informed Meera about the success of their plan and rejoiced his victory. He said that he would decide about Pakhi's fate now. Meera agreed to his demand.
Agastya assured Pakhi that the culprit would be caught soon as his private investigator Anand caught the goon who attacked Shanaya and took him to police. Pakhi recalled what she saw in the hospital. Agastya asked Pakhi what she wanted to say to him. Pakhi stayed silent. So Agastya decided to wait till evening. Agastya happily left thinking that Pakhi will return home evening.
Meanwhile Dadi prayed to God for Agastya and Pakhi's union. The Goddess' chunri caught fire. Dadi got worried sensing the bad omen. Pakhi hallucinated that Agastya wanted to cage her after learning about her pregnancy so that she didn't leave him. Other side Dadi asked Agastya if he clarified everything with Pakhi. Agastya said yes and added that there's no any misunderstanding between them. Agastya waited for Pakhi's arrival while Pakhi planned to leave him.
Pakhi decided to leave Agastya in order to keep her child away from him. She made sweet and served her family for a last time. She pretended to receive a message from Agastya. She told her family that Agastya was waiting for her outside. She got emotional and cried before walking out. Other hand Agastya was eagerly waiting for Pakhi. He got worried when Pakhi didn't come yet and her number was switched off. He called Shanaya and asked about Pakhi. Shanaya said that Pakhi left long back which shocked Agastya.
Mona gave Agastya a letter that she found at their doorstep. He read that letter. In the letter Pakhi said that she was leaving him as he broke her trust by attacking Shanaya and pretending to save her. She mentioned that she transferred all the properties back on his name. She requested him to not harm her family if he really loved her and requested to not try to find her.
Agastya got heartbroken on reading the letter. He rushed to find Pakhi. Meanwhile Pakhi reached the airport.
In the upcoming week it will be seen that the show will take a leap. Pakhi and Agastya will be seen in new avatar. Agastya will dress as a clown and will dance between children to entertain them. Other side Pakhi will be shown playing with kids and a small girl will be sitting in a chair.

Stay tuned to this page for latest update of your favorite shows.