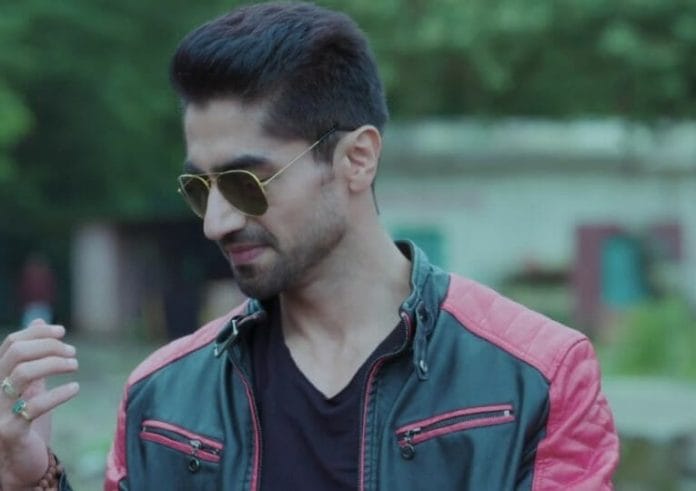 Harshad Chopda is making headlines for transforming himself as Abhimanyu 2.0. The actor in the launch of ABHIRA 2.0 confessed that he is enjoying doing 'Yeh Rishta Kya Kehlata Hai' and urged audience to hook to the TV sets as upcoming is going to be a blast.
The post leap episodes are truly a treat for the viewers of the show. The build of Abhira's separation to now reunion, makers are not missing a chance to bring high voltage drama. Show fans are also praising the aesthetic of the post leap episodes. Now amid the plot, upcoming and cinematograph- audience also thankful to the makers for not turning Abhimanyu into a typical TV male lead.
Male leads are often shown drunkard and a freaked person to deal with a heart break. Yeh Rishta Kya Kehlata Hai came up with an idea to make Abhimanyu a daredevil to suppress his pain instead of turning him into 'devdas' to forget Akshara. Harshad and Abhimanyu fans are relieved for not destroying the character trait post leap. The character 2.0 version is enjoyed by the fans.
To welcome Abhimanyu 2.0, Harshad fans took their twitter account and trended the hastag
HARSHAD CHOPDA AS ABHIMANYU 2
Abhi as a character has always been special I really found him perfect human&loved him, very connected to 2.0 as the core is same&the body language of #HarshadChopda &his scenes are treat as always also making me excited for 2.0 pov HARSHAD CHOPDA AS ABHIMANYU 2
A million thanks for not making Abhimanyu do the routine tv trash- drinking and philandering his way through heartbreak and instead help ppl while he deals with it. #yrkkh
Appreciation tweet for Abhimamyu Birla 2.0, I swear,what a powerful acting coming from Harshad Chopda! The way he portrays pain,broken and confused emotions is exceptional. This man keeps raising the bar everyday.What an actor he is!!!! |#yrkkh #HarshadChopda #AbhimamyuBirla|
Share with us if Abhimanyu 2.0 is your favourite too. Shoot your views in the comment box
The leap twist in the show is interesting the audience. The new promo of the show is out too. In the upcoming episode, Abhimanyu will try to trace Akshara and Kairav. Kunal will block Akshara's way to reach Abhimanyu. Will Abhimanyu-Akshara be able to reconcile? Time will only tell.
Stay tuned with us for more TV serial news, spoilers and updates