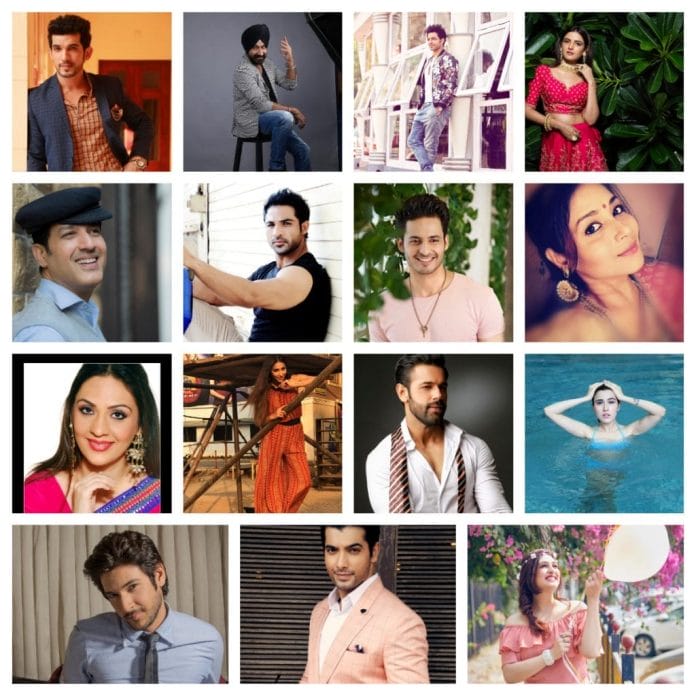 From travelling to partying, TV actors share their New Year plans
Mohit Malhotra: Every New Year Eve, I travel out of station to bring in the New Years. But this year since my new show has started and it's keeping me very busy. I am going to be in Mumbai and will be there for the New Years with my family and close ones around. Nothing is better than spending the first day of the New Year with the family.
Saurabh Pandey: This 31st we would be in Sri Lanka because that has been on mine and my wife's bucket list for a very long time. Both of us have been wanting to go to that place from a very long time and I think there cannot be any day better than New Year eve to do that. Sri Lanka is known for its amazing food and amazing landscapes. We will try to do as much as we can and visit as much as we can. But yes there's lots to do in Sri Lanka. People from all over the world come and while you need at least over 15 to 20 days to cover the entire Sri Lanka bit, we will be majorly located in Colombo.
Moon Banerrjee: I will be chilling with my friends and family at home. All my friends are foodies and so I have planned a great menu for the evening and some live music I love traveling but that will be early next year.
Jasmin Bhasin: I love traveling and so I am going to celebrate New Year's Eve with my friends in Gulmarg.
Himanshu Malhotra: I am planning to visit Dubai to meet my friends there.
Rishina Kandhari: I will be party hopping as many of my friends are having house parties.
Mohammad Nazim: I would be ringing in my birthday on the New Year's eve with my close friends and family.
Vahbiz Dorabjee: I am going on a trip to Bali with my friends.
Khalid Siddiqui: I most will be visiting my hometown with my kids and will be there for New Year's Eve.
Pooja Madan: I would be celebrating with friends and family. We are going out of town.
Gurucharan Singh: I don't have such plans but I may be celebrating with the cast of Taarak Mehta Kaa Ooltah Chasmah.
Sheena Bajaj: I am hosting a small house party with my friends and family.
Shivin Narang: I won't be attending any parties because of the heavy traffic I find it irritating to travel on New Year eve as last year also I was stuck in traffic until midnight.
Ssharad Malhotra: I won't be partying much but definitely spending quality time with my dog Musky.
Arjun Bijlani: I would be spending some time with my family and later attending some house parties.