Christmas is here and so is Santa. Here's what our favourite telly actors are wishing for this Christmas.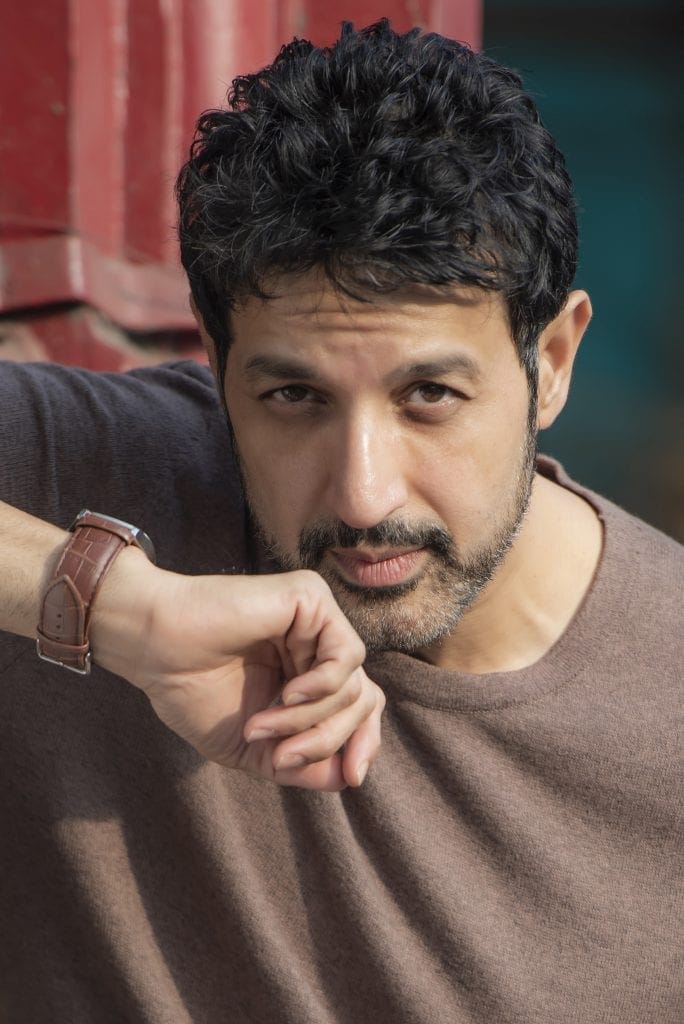 Khalid Siddiqui: This Christmas, I want to take my kids to Disneyland so they can enjoy. They have been wanting to go there for such a long time.
Vivian Dsena: My first love has always been football so this Christmas, I would ask Santa to organize a dream match where I can play with names like Ronaldo, Messi and our own Indian Sunil Chetri. I am sure that day will be the happiest day when I will play with my dream players.
Jasmin Bhasin: I am a big foodie and also love to travel. So, this Christmas, Santa Claus please give me a grand holiday, maybe in Europe, where I can explore the culture. I also want to taste amazing food and not gain weight. I know this is asking for too much but I hope Santa will listen to me.
Mohit Malhotra: My Christmas wish is to have Santa bless every home and somehow make people respect and love each other. Also, I wish to receive a lot of love and wonderful wishes for my new show Daayan.
Rishina Kandhari: Every year on Christmas I party very hard but this year I shall go to the church and pray to the Lord for giving me whatever I have achieved in this year and to give me another wonderful year ahead. I'm looking forward to doing Films with big banners this year I want Santa Claus to make my wish come true.
Arjun Bijlani: My son Ayaan is growing fast and he misses me a lot as I am always busy with my shoots though I take time out in between for him. This Christmas I will ask Santa Claus to grant me a week-long holiday when I can spend quality time with my son.
Gurcharan Singh: This Christmas, I would like Santa to fulfil the wishes of the needy and the unprivileged. I would also wish that Santa brings happiness and prosperity in everyone's lives.
Tinaa Dattaa: This Christmas, I would want Santa to make my show Daayan a big hit because this is the first time I am venturing into a new genre and I just hope my fans love me in that.
Ssharad Malhotra: This Christmas, I wish that Santa spreads happiness and love in the lives of others. My show Muskaan is also all about spreading happiness. I think nowadays life is full of stress and tediousness because of so much work and competition, so I want Santa to relieve everyone's stress. And on second thoughts he should also give me some dark chocolates.
Shashank Vyas: This Christmas, I wish Santa to take me on a trip to Switzerland on his sleigh. I also want him to bring snowfall so that I can enjoy it. The reason behind it is that Mumbai hardly has any winters. I would also ask Santa to fulfill the wishes of my fans.
Pooja Madan: The kids have already done up the tree and we are all set to celebrate Christmas with a party at a club. I want Santa to keep me cheerful and happy as he has always done materialistic gifts hold no value for me.
Vahbiz Dorabjee: This Christmas, I wish Santa to get me a gift me a limitless shopping voucher so I could just shop endlessly.
Aniruddh Dave: I wish Santa could gift me a watch that could make me travel in and out of time.
Himanshu Malhotra: My biggest wish is to travel countries take Share and Grow Initiative globally and meet people, help them help ourselves I don't know if Santa could fulfill it but that's my wish.
Munisha Khatwani: I would like Santa make me a messenger to spread joy and happiness in people's life.
Kishori Shahane Vij: I love doing charity,so I would ask Santa for loads of money,so that I can buy gifts for lots of underprivileged people and bring happiness to them.
Shivin Narang: This Christmas I want Santa to be a cupid in my life and bring the snowfall of love in my life. I don't want to be single anymore.