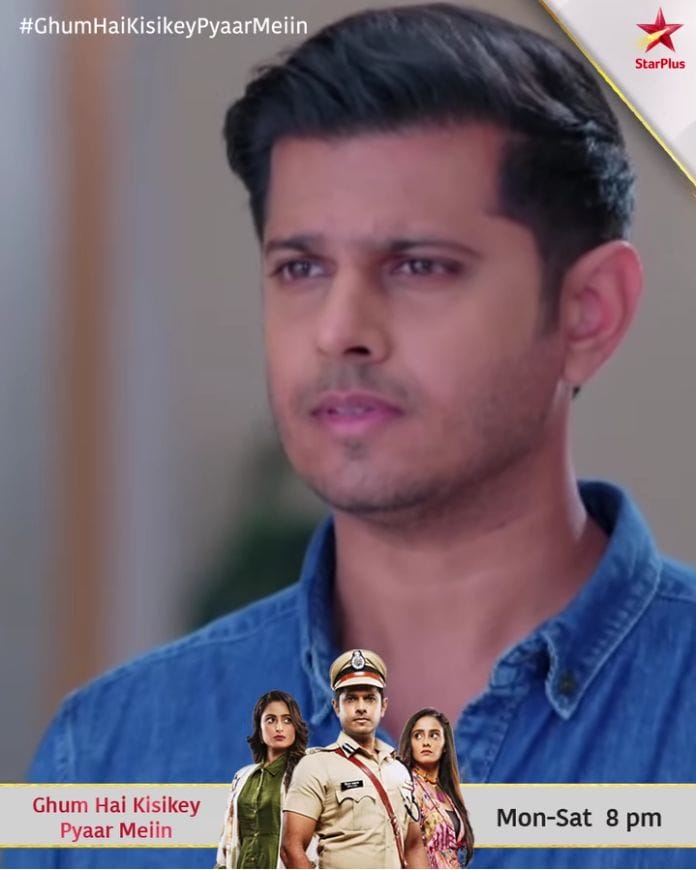 Ghum Hai Kisikey Pyaar Mein 13th June 2022 Written Update on TellyExpress.com
Episode starts with Pakhi cursing Sai and declares that she won't ever be happy again. Whereas, everyone gets shocked and ask her to stop, reminding her about Sai's pregnancy. Whereas, Sai wears the funeral garland and says that half of the family members, wants her to be dead. She cries and screams about her pain. She proclaims that she have went through a lot after seeing Samrat taking his last breath in her arms. She accepts that Samrat dies while saving her, but states that she is equally affected by his death. She breaksdown, while Ashwini tries to console her. She ask Sai to remove the garland and states that it isn't good for the baby.
Here, Virat also gets concerned for Sai and requests her to remove it. He shows his care towards her and ask Shivani to take her upstairs. Whereas, Sai proclaims that she is innocent and isn't responsible for Samrat's death. Pakhi glares at her and says that Sai is doing drama to stop her. She keeps uttering that she won't forgive Sai for snatching her husband.
Bhavani orders Pakhi to stop and declares that no one will talk. Whereas, Sai goes towards the upstairs. She feels dizzy and falls from there, while everyone gets shocked hearing her scream. Virat rushes towards her, while Mohit immediately brings the car to take Sai to the hospital.
Elsewhere, Bhavani gets worried for Sai and shares her concern with the Chavans. Whereas, Devyani accuses Pakhi for Sai's condition and warns her that if anything happens to Sai then she won't leave Pakhi. Meanwhile, the latter goes to her room and keeps remembering her moments with Samrat.
Vaishali consoles Pakhi and says that she can feel what she has been going through. She tries to make her understand about her mistake and tells that Sai is injured. She ask Pakhi not to be so rude with Sai, while the latter stays silent and declares that Sai have her husband along with her. Meanwhile, Mansi also comes there and tries to make her understand that Sai isn't at fault.
Ahead, Pakhi confronts Mansi and questions if she really cares about her son? She declares that she can't forgive Sai as she was the one because of whom Samrat died. Mansi tries to calm Pakhi, but the latter stays firm on her decision. Meanwhile, Virat gets worried for Sai and prays for her recovery.
The doctor comes out and notify that Sai is fine but she suffered miscarriage. Everyone gets shocked, while Pulkit goes to talk with the doctor. Virat denies to accept the truth, while Ninad says that Sai needs his support. He goes to see Sai and gets emotional remembering about the time when she told him about being pregnant.
Further, Sai apologises to Ashwini and cries for her loss. Ashwini and Ninad consoles her and declares that soon she will again get blessed with a baby. Virat and Sai breaksdown and shares their pain, while Mohit notify about it to Bhavani and other family members. Devyani determines to visit Sai, whereas everyone mourns for the loss of Sai's unborn baby.
Precap:- Sai and Virat meets the doctor and ask if she will be able to get pregnant in the future? To which the doctor reveals that Sai won't be able to carry a child in her womb. Sai and Virat gets shocked, while the latter goes out of the cabin. Ashwini sees him and cries, she tries to stop him but he goes away being devastated. Whereas, Sai cries looking at the doctor.
Click to read