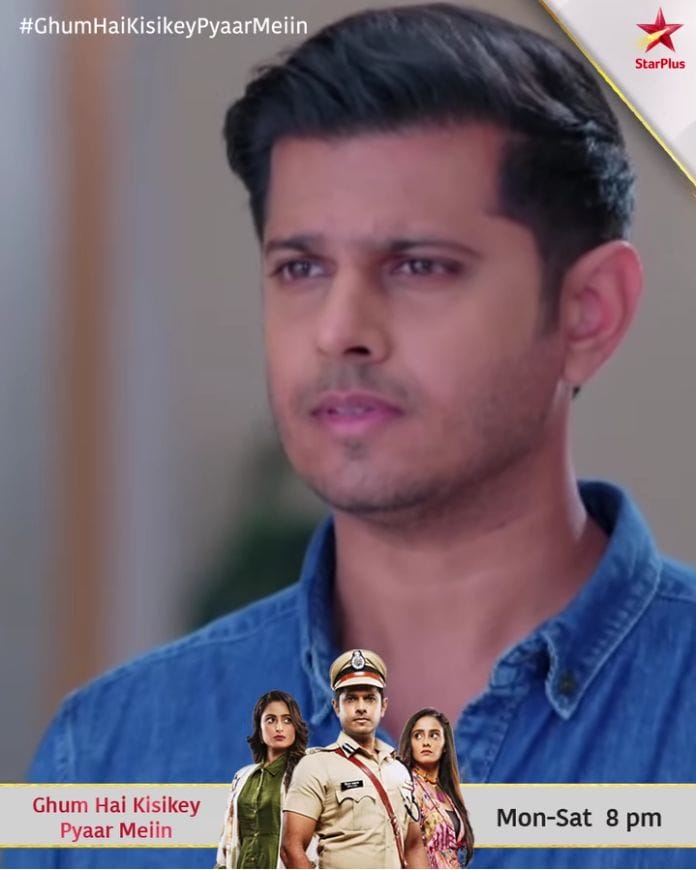 Ghum Hai Kisikey Pyaar Mein 23rd May 2022 Written Update on TellyExpress.com
Episode starts with Samrat having a conversation with Pakhi regarding her blogs. He appreciates her way of writing along with her photography skills. He praises her thoughts and insists to continue writing her blogs. She gets surprised after learning that he have read her blogs. She tells that her father had gifted her the camera and she used to take pictures without any professional training. She notify him that writing blogs was her passion, while he encourages her to write more. She denies his request stating that she isn't sure about continuing it anymore, as she haven't written it in a long time.
Here, Samrat motivates Pakhi and ask her to live her life to the fullest. He says that he have learned about the value of life from the kids he had met during his hard times. He advice Pakhi not to care about anyone else and promises to support her as a friend. He plans that they can visit different different places to get innovative ideas for the blog.
Samrat tells that going to several places will give ideas to Pakhi, while she hesitates to go along with him. He understands her turmoil and says that he will help her as a friend, while she gets elated and shows her gratitude towards him. She then remembers how she used to click pictures for her blogs and then remembers her encounter with Virat.
Elsewhere, Pakhi gets silent getting flashes of her and Virat's moments, while Samrat brings her back to reality and forward his hand for friendship and she accepts it. She gets emotional seeing his support and care, while he makes her smile and she wipes her tears away. She proclaims to live her life for herself instead of thinking about others.
Virat lies on Sai's lap while she thanks him for supporting her in front of his family. She says that he always values and care about her profession and then calls him by his name, while he gets surprised and ask her to take his name again and again. They both becomes elated and gets romantic with eachother.
Ahead, Virat and Sai dances together and gets close to one another. Virat gets close to her and gives her a pendant as a gift. He makes her wear it and both looks into each other's eyes with love. They consummates their marriage and start new phase of their life.
Virat teases Sai as she wakes up. She smiles and ask him to stop, while he continues to tease her. She avoids to look at his eyes while he reminds her about their consummation. She feels shy while at that time Ashwini comes there and ask them to join for the breakfast. She also advice them to forget about the last night's event and assures that Bhavani will surely forgive them. Whereas, Jagtap gets released from the jail and his father celebrates. He ask what Jagtap wants? To which the latter remembers Sai and takes her name.
Further, everyone comes to the breakfast table while Samrat gives food to Pakhi. She gets happy seeing his care, while Sai questions about Bhavani. Pakhi says that she is upset with them and that is why haven't came there. She prepares a food plate to give it to Bhavani inside her room, while at that time latter comes there and appreciates Pakhi's effort. She taunts Sai and then ask her to bring a box from her room.
Precap:- Dr. Thurat taunts Sai stating that she has proven that her family matters to her more then her career. He states that she will be tested everytime when the medical emergencies will come. Whereas, she gives a befitting reply to him and says that she will surely face everything as he will be there to guide her. He looks at her being confused, while she says that she is sure he will always be there to help her.
Click to read