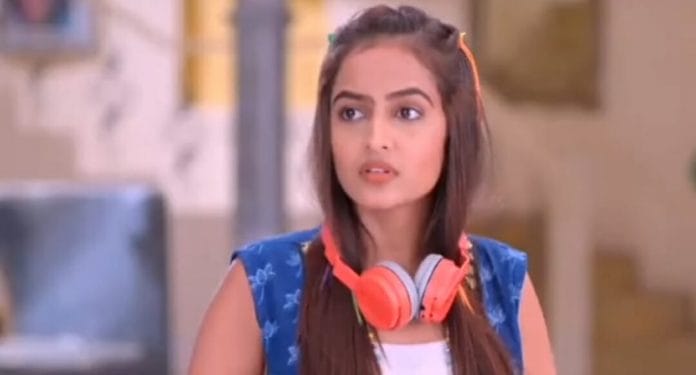 Ghum Hai Kisikey Pyaar Mein Spoilers, Upcoming Story, Latest Gossip , Future Story, Latest News and Upcoming Twist on tellyexpress.com

The gripping storyline of Star Plus popular daily soap Ghum Hai Kise Key Pyaar Meiin, filled with twist and plots; makes it engaging to the audiences. Previously, Sai and Virat got into an heated argument. They both blamed one another for their situation, while Savi and Vinayak enjoyed spending time together.
Meanwhile, Virat got attacked by Gulabrao's goon and they also abducted Savi. Sai tried to stop the goons but got unsuccessful.
In the current track, Pakhi gets worried about Virat and Vinayak. She recalls the situation which lead to her and Virat's marriage. She gets flashes of the time when she adviced Virat to adopt Vinayak, after seeing his affection and bond towards him. While, the lady of orphanage denied to give the baby to a single father.
Here, Ninad adviced Chavans to get Pakhi and Virat married, as they both can heal one another's wound. Virat gave a promise to Pakhi and they got married. Meanwhile, Pakhi shares her worry with Bhavani and Ashwini, while they tries to calm her.
Harini mocks Chavans values and gets scolded by Bhavani. She misbehaves with the family members and all tries to teach her some manners. Meanwhile, Sai along with Virat and Vinayak tries to find Savi. The latter smartly sended her location to Sai and they follows the car of Gulabrao.
Ahead, Virat assures Sai that he won't let anything happen to Savi. He tries to comfort her after seeing her situation, while Vinayak also gets worried for Savi.
Gualbrao catches Savi and scolded her for being oversmart. He determines to teach her and Sai a lesson for his insult. Whereas, Virat risks himself in order to save Savi.
Now in the upcoming episode, Sai and Virat will fight with the goons of Gulabrao in order to save Savi. Sai will get worried for her daughter, while Gulabrao points gun at her.
Savi will keep crying being scared from the gun, while Sai will shout at Virat to save their daughter. The latter will run to save Savi, as Gulabrao fires a bullet towards her Meanwhile, Sai will get dumbstruck.
Will Virat be able to rescue Savi?
Will Pakhi find about Sai being alive?
It would be interesting to see what happens next on the show.
Stay tuned with us for more news, Spoilers and written updates of Ghum Hai Kise Key Pyaar Meiin.