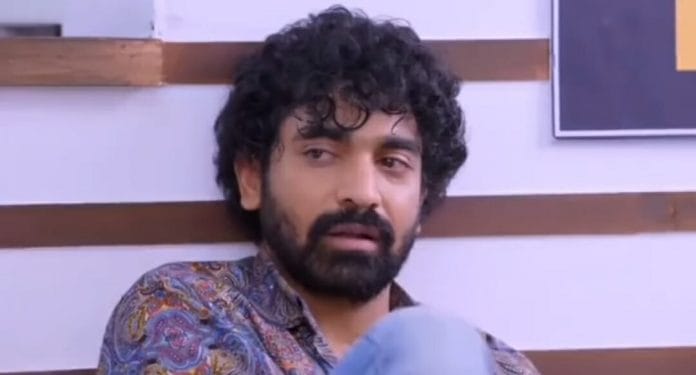 Ghum Hai Kisikey Pyaar Mein Spoilers, Upcoming Story, Latest Gossip , Future Story, Latest News and Upcoming Twist on tellyexpress.com

The gripping storyline of Star Plus popular daily soap Ghum Hai Kise Key Pyaar Meiin, filled with twist and plots; makes it engaging to the audiences.
Previously, Sai along with Bhavani and Pakhi gets trapped inside the hospital along with the other hostages. The goon threatened to kill Bhavani, while Virat plans to save her. Meanwhile, the goon shot Jagtap as he tried to escape.
In the current track, Virat gets furious seeing Jagtap and remembers Samrat's demise. He thinks about killing the latter but controls himself remembering his duty. Whereas, Vitthal gets worried for his son as the latter gets shot. He accuses Virat for shooting Jagtap, but the latter denies the accusations. Meanwhile, they find out that the goon himself shot Jagtap as he was trying to run away.
Here, the goon takes Jagtap back inside the hospital, while the latter request to get him treated. He gets scared seeing Sai moving towards himself, but the latter treats him instead of taking her revenge.
Vitthal gets stunned learning about Sai's help and discuss it with Virat. The latter feels proud of his wife and determines to save the hostages. Vitthal and Jagtap goes through change of heart and the latter apologises to Sai for his crimes.
Ahead, Jagtap helps Sai to contact Virat and they both messages one another. The latter plans to enter inside the hospital, while Sai gets worried for him but then tells him about the directions to get inside secretly.
Later, Chavans gets worried for Sai, Pakhi and Bhavani. They ask Virat about it but he hides the truth. They reaches the hospital and gets shocked finding about the goons. They prays for the safety of their family members, while Virat enters the hospital but a fire extinguisher falls down making a sound to alert the goons.
Now in the upcoming episode, Virat will enter inside the washroom and kills a goon. Whereas, he will also attack few other goons and makes them unconscious. At that time a goon will see him and alerts their leader. Meanwhile, the leader will shot Virat and the latter will fall on the floor. Sai will get shocked seeing it, while the goon laughs.
Will Virat be able to rescue the hostages?
Will Sai be able to save Virat?
It would be interesting to see what happens next on the show.
Stay tuned with us for more news, Spoilers and written updates of Ghum Hai Kise Key Pyaar Meiin.