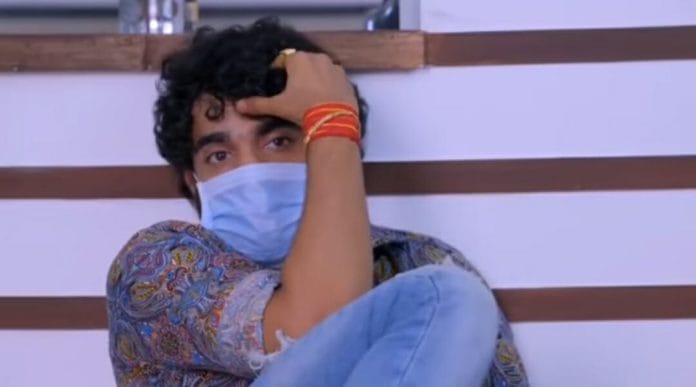 Ghum Hai Kisikey Pyaar Mein Spoilers, Upcoming Story, Latest Gossip , Future Story, Latest News and Upcoming Twist on tellyexpress.com
Star Plus show Ghum Hai Kisi key Pyaar Meiin is one of the most loved shows on Indian television. Right from the time of its inception, the show has been entertaining the masses. Previously, Pakhi learned about her complex pregnancy and gets worried thinking about her plan. Whereas, Sai's hospital gets attacked by the goons and Virat tried to save them.
In the current track, Jagtap helps the goons to enter Sai's hospital. He gets shocked seeing her and hides his face with the help of a mask. Whereas, the goons make all the staffs and patients their hostages. They even kills a doctor who tries to call the police. They also gives a stern warning to the hostages.
Here, Virat ask the goons to stop but they denies and demands for a helicopter. Virat discuss about their demand with his seniors, while they advice him to hold the matter. Meanwhile, Virat becomes worried for Sai and determines to save the hostages.
Virat prohibits the goons from harming the hostages, while he orders Virat to fulfill his demand within the time limit. He takes some hostages to kill them, but Sai stops him and says that only hostages can help him to go out of their safely.
Ahead, Sai faces the goons fiercely, while Pakhi hides along with Bhavani. The latter sends a message informing about themselves to Virat, while he gets worried for his baby. Sai also prays for the safety of his unborn child.
The goon catches Pakhi and Bhavani. Whereas, they sits along with the hostages. Jagtap informs the goon about Sai and Pakhi being the family members of Virat and ask to leave him in exchange of the information.
Later, Sai calms the hostages and treats their wounds. Whereas, Virat grows tensed to save his family along with the other hostages. Meanwhile, he demands to have an email ID to send the link to the goon, while the latter ask Sai to give her ID. Whereas, both Sai and Virat gets emotional thinking about their argument.
Now in the upcoming episode, Jagtap will advice the goon to put the gun at Virat's family members, in order to fulfill his demand. Whereas, the goon will get enraged and drags Jagtap towards Sai and throws him down. Whereas, Pakhi and Bhavani along with Sai will see him and gets shocked. Sai will grow furious by realising his presence, while he will get scared from them.
Will Virat punish Jagtap?
Will Virat be able to complete his mission?
It would be interesting to see what happens next on the show.
Stay tuned with us for more news, Spoilers and written updates of Ghum Hai Kise Key Pyaar Meiin.