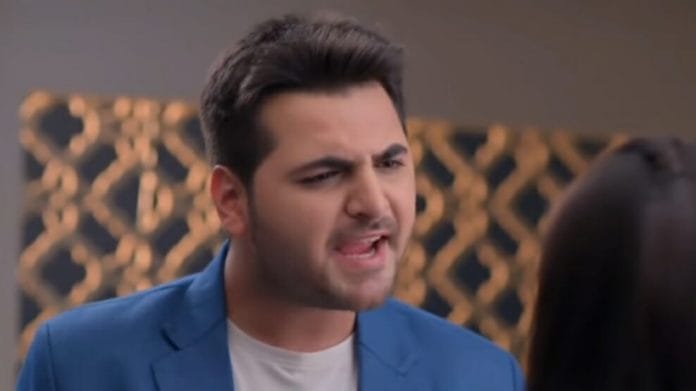 Ghum Hai Kisikey Pyaar Mein Spoilers, Upcoming Story, Latest Gossip , Future Story, Latest News and Upcoming Twist on tellyexpress.com

Star Plus popular daily soap Ghum Hai Kise Key Pyaar Meiin have garnered a huge amount of audience. The gripping storyline filled with twist and turns makes it engaging to the viewers. Previously, Savi cleared the interview but Sai decided not to enroll her in the same school as of Vinayak.
Virat got shocked by her decision and tries to convince her, but becomes unsuccessful. She notified him about sending Savi to the same school in which he had studied. Whereas, Savi got upset with Sai's decision.
In the current track, Sai shares her worry with Usha while Bhavani and Sonali makes fun of Savi but Virat takes a stand for his daughter and notify about her clearing the interview successfully. He praises Savi's knowledge and then tells about Sai's decision, while Ashwini and Ninad gets disappointed after finding about it.
Here, Bhavani celebrates that Savi won't study along with Vinayak while Virat gets an idea and proclaims to enroll Vinayak in Savi's school. He assures that the latter will get good education while Pakhi gets shocked by his decision.
Pakhi confronts Virat and questions that how can he take any decision related to Vinayak without consulting her? She shows her disappointed and states that she won't let Vinayak change his school. She accuses Virat for being blind in Savi's love.
Ahead, Virat also gets furious and rebukes Pakhi. He tries to make her understand about his perspective but she ask him not to bring Sai and Savi in between them. She gets irked by his decision while he stays firm on his decision.
Mohit confronts Karishma about her affair while the latter rebukes him for doubting her. Meanwhile, Savi talks to Vinayak and finds about him joining in the same school as of her. Sai gets dumbstruck learning about it and thinks about the chaos in Chavans house due to Virat's decision.
Later, Pakhi talks to Ashwini and Ninad about the matter while they shows their support towards Virat and tries to convince Pakhi but the latter denies to agree with them. Whereas, Virat apologises to Pakhi for not taking her consent and again tries to make her understand but the latter stays firm in her decision and proclaims that he won't let Vinayak change his school.
Now in the upcoming episode, Pakhi will meet Sai in the cafe and apologises to her for calling in urgency. She will remind Savi that Virat is trying to send Vinayak to same school as of Savi and proclaims that she have problem with that. Sai will state that she tried to talk to Virat but he isn't ready to listen to her. Pakhi will state that she can't let her son get sandwiched in between them, while Sai ask that what she can do? To which Pakhi will ask her to leave Nagpur along with her daughter. She will state that Sai can go anywhere she wants and assures that she will provide all the expenses. Meanwhile, Sai will see Virat and take his name, while Pakhi will turn and see him glaring at her after hearing their conversation.
Will Virat be able to convince Pakhi?
Will Virat's decision creates rift in his and Pakhi's relationship?
It would be interesting to see what happens next on the show.
Stay tuned with us for more news, Spoilers and written updates of Ghum Hai Kise Key Pyaar Meiin.