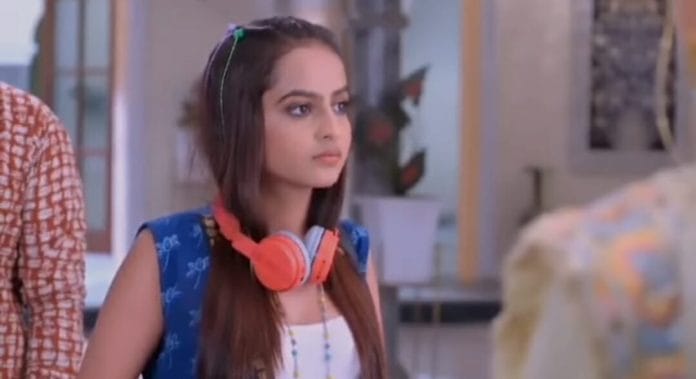 Ghum Hai Kisikey Pyaar Mein Spoilers, Upcoming Story, Latest Gossip , Future Story, Latest News and Upcoming Twist on tellyexpress.com
The gripping storyline of Star Plus popular daily soap Ghum Hai Kise Key Pyaar Meiin, filled with twist and plots; makes it engaging to the audiences. Previously, Sai and Virat agreed for Vinayak's treatment and left their angers aside for the latter.
Whereas, Jagtap and Virat had an hit and miss moment. Pakhi got consoled by Bhavani and Ashwini, meanwhile Chavans gets excited to welcome a special guest.
In the current episode, Gulabrao confronts Virat and speaks ill about Sai. He ask the latter to stay away from her and accuses her for having several affairs. Virat gets furious hearing bad about Sai and starts beating Gulabrao and his goons. Sai spots him and tries to stop them but the latter gives a warning to Gulabrao and ask to stay away from Sai.
Here, Savi encourages Virat to beat the goons more but Sai somehow stops him. Whereas, Gulabrao threatens to teach a lesson to both Virat and Sai and runs away from there. Savi treats Virat's wounds and praises him for taking a stand for her mother.
Chavans prepares for the special guests while at that time Pulkit comes there. They questions him about his daughter Harini, while the latter also comes there collides with Bhavani. Harini misbehaves with Bhavani, while the latter gets furious at her. Pakhi ask to apologize to Bhavani but Harini denies.
Ahead, Chavans gets offended by Harini's behavior while the latter ask to stay in hostel rather then Chavan mansion, but Bhavani protested and ask her to stay with them to learn the traditional values.
Ashwini also tries to make Harini understand but the latter stays adamant. They also find out about Harini's smoking habit and tries to stop her but the latter denies to leave her habit.
Later, Pakhi calls Vinayak and the latter informs her about the injury of Virat. She gets concerned and ask Virat about the matter, but he hides the truth from her. He also kept Sai's identity secret from Pakhi, while the latter gets upset seeing Virat talking to his wife.
Now in the upcoming episode, Sai will try to treat Virat but he sends her away. She will also stop showing her concern towards him and taunts about his attitude. He will taunt her back and says that she doesn't have any emotions left.
He will confront her and questions that where she found Savi? He will ask about her parents while Sai will keep staring at Virat.
Will Sai tell the truth to Virat?
Will Gulabrao create problems for Sai and Virat?
It would be interesting to see what happens next on the show.
Stay tuned with us for more news, Spoilers and written updates of Ghum Hai Kise Key Pyaar Meiin.