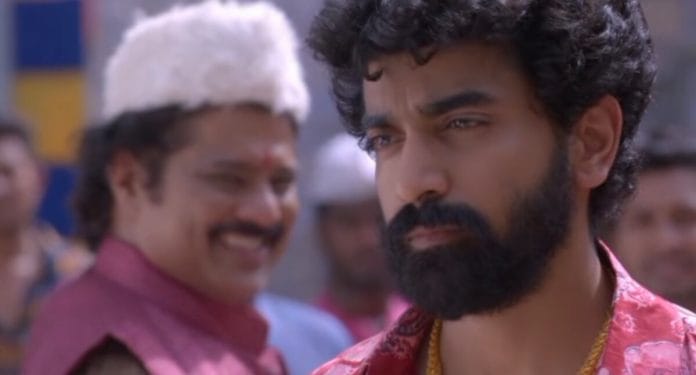 Ghum Hai Kisikey Pyaar Mein Spoilers, Upcoming Story, Latest Gossip , Future Story, Latest News and Upcoming Twist on tellyexpress.com
Star Plus popular daily soap Ghum Hai Kise Key Pyaar Meiin have garnered a huge amount of audience. The gripping storyline filled with twist and turns makes it engaging to the viewers.
In the earlier episode, Bhavani gets disappointed with Sai and Virat for lying to her. She rebukes them and slaps Virat for betraying her trust. She also takes all the responsibilities from Sai and breaks the thread which she has tied on her wrist. Sai gets hurt and tries to convince Bhavani, whereas Virat takes a stand for his wife and questions Bhavani for her decision.
Here, Virat tells that every women has rights to do what she wants, whereas Samrat and Mohit also supports Virat and encourages their wifes to follow their dreams. Omkar and Sonali scolds Virat for raising his voice against Bhavani. Whereas, she goes away denying all the request of Virat.
Sai shows her gratitude towards Virat and takes his name, he gets suprised by it and ask her to keep calling him by his name. They both gets romantic with eachother and consummates their marriage. Meanwhile, Virat gives a pendent as a gift to Sai.
Ahead, Samrat notify Pakhi about reading her blogs and appreciates her creativity. He encourages her to continue her blogs and says that how it inspires other peoples. She gets emotional by his move and thanks him for supporting her. He plans some trips for themselves and forwards his hand to do friendship with her.
Pakhi agrees to be Samrat's friend and then remembers her moments with Virat. Samrat motivates her to follow her passion, whereas she shares her fear and he makes a solution for it. He then shows his care towards her, while she gets pleased seeing his behaviour.
Later, Jagtap gets released from the jail and his father celebrates. He tells how he worked hard to get him released before the time. Whereas, Jagtap proclaims to have Sai. Meanwhile, Pakhi blames Sai and Virat for upsetting Bhavani, whereas the latter praises Pakhi for caring about her. Ashwini assures Sai, whereas Bhavani ask her to bring a box from her room. Pakhi questions Bhavani about the box, while the latter ask her to keep patience.
Now in the upcoming episode, Dr. Thurat will taunt Sai stating that she has proven that her family matters to her more then her career. He will state that she will be tested everytime when the medical emergencies will come. Whereas, she will give a befitting reply to him and says that she will surely face everything as he will be there to guide her. He will look at her being confused, while she says that she is sure he will always be there to help her.
Will Jagtap create trouble in Sai and Virat's life?
Will Pakhi start loving Samrat?
It would be interesting to see what happens next on the show.
Stay tuned with us for more news, Spoilers and written updates of Ghum Hai Kise Key Pyaar Meiin.