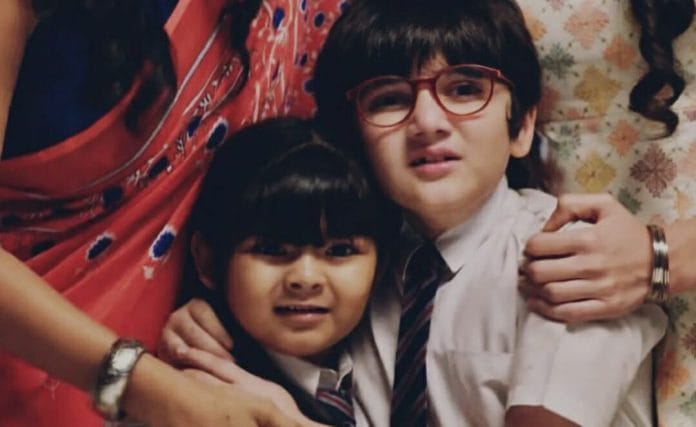 Ghum Hai Kisikey Pyaar Mein Spoilers, Upcoming Story, Latest Gossip , Future Story, Latest News and Upcoming Twist on tellyexpress.com
Star Plus show Ghum Hai Kisi key Pyaar Meiin is one of the most loved shows on Indian television. Right from the time of its inception, the show has been entertaining the masses. Previously, Sahiba got impressed with Sai and praised her. Sahiba also notified about the similarities in between Sai and Vinayak, while Virat got elated upon learning that Vinayak is only his biological son.
Meanwhile, Sai provoked Pratap in order to save his life but he got furious at her and kidnapped Savi and Vinayak. Virat learned about it and got shocked, while Sai became shattered finding about the matter.
In the current track, Sai tries to talk to Pratap in order to convince him. She request him not to harm the kids as they are innocent, but he denies to release them and makes a demand that he wants to talk to his ex-fiance Ruhi. He proclaims that he will also take his revenge from Sai for provoking his anger.
Here, Sai becomes shattered while Sahiba looks after her. Pakhi gets restless thinking about Vinayak and calls Virat asking about the address of hospital where Vinayak had went. He denies to give her address and ask to stay at home. He hides the truth from her while she gets suspicious by his behavior.
Sai gets an idea and searches about Ruhi in Pratap's social media account. She also notices a showpiece which they both were holding together and ask Sahiba to make it. Meanwhile, she messages Ruhi in order to come for help and also sends her number to Virat in order to find her address.
Ahead, Virat visits the hospital and sees Sai. He consoles her and assures to save the kids. He ask the senior doctor to cut the lights and tells Sai that Ruhi isn't using her old number. He climbs the walls and reaches inside the hospital while Pratap calls him and gives a warning.
Pratap harms the kids while they shouts for help. Meanwhile, Sai tries to convince him but he stays firm on his decision. She slides the showpiece inside the room while he gets emotional upon seeing it. Virat breaks inside the room upon getting the opportunity and fights with Pratap to save the kids.
Later, Sai stops Virat from harming Pratap and states that he is also a victim. She shows sympathy towards the latter, while Pakhi along with Chavans reaches the hospital and the latter gets shocked learning about the matter. She falls unconscious worrying about Vinayak. Whereas, Virat hugs the kids being relieved after seeing them safe.
Now in the upcoming episode, Sai and Virat will hug the kids together. Virat will get emotional and says that Sai saved their kids. He will state that she saved their Vinu's life, while she will get confused and ask about it. At that time Pulkit will call Virat and tells that Pakhi's condition is serious and she is admitted in the ICU.
Virat will get shocked learning about it while Sai ask if everything is fine? She will question that what he was talking about Vinayak? To which Virat will get silent.
Will Virat reveal the truth to Sai?
Will Pakhi be able to accept the reality?
It would be interesting to see what happens next on the show.
Stay tuned with us for more news, Spoilers and written updates of Ghum Hai Kise Key Pyaar Meiin.