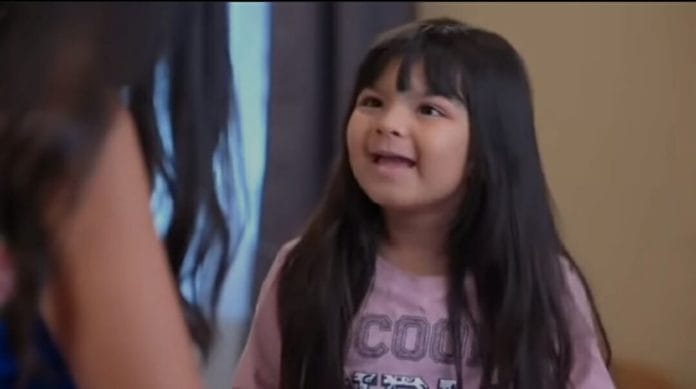 Ghum Hai Kisikey Pyaar Mein Spoilers, Upcoming Story, Latest Gossip , Future Story, Latest News and Upcoming Twist on tellyexpress.com

Star Plus show Ghum Hai Kisi key Pyaar Meiin is one of the most loved shows on Indian television. Right from the time of its inception, the show has been entertaining the masses. Previously, Sai and Savi got rewarded along with Vinayak and Virat.
Bhavani got furious seeing Sai getting all the appreciation, while Savi asked to get awarded by Virat. She also gave a heartfelt speech in front of everyone to Virat and insisted him to adopt her.
In the current track, Sai stops Savi and takes her away from the stage. She apologises to everyone and ask to forgot her words as she is just a child. Sai gets frustrated by the situation and scolds Savi for her mistake. She sends Usha and Savi back to their house and herself stays back.
Here, Sai sits alone and cries recalling the incident. She feels humiliated and thinks that Chavans must have misunderstood her. She drops a message to Virat in order to clarify her intentions.
Jagtap calls Sai while she misunderstood him to be Usha and expresses her feelings regarding the matter. She cries and says that how she can reveal the truth to anyone about Savi's father, as it will create havoc I'm everyone's life.
Ahead, Jagtap shows his concern towards Sai while she scolds him and cuts the call. Whereas, Bhavani and Omkar speaks against Sai and accuses her behind the speech of her daughter. Virat takes a stand for Sai and shows his worry towards Savi.
Savi talks to Vinayak and ask him to convince Virat for adopting her. He imagines his family along with Savi and gets excited. Pakhi hears their conversation and gets worried. Whereas, Virat talks to Sai regarding the matter and ask her to tell the truth to Savi as she deserves to know about her father.
Later, Ashwini and Ninad discuss about the matter while Pakhi meets her and shares her concern about Virat and Vinayak. The latter reminds Pakhi about her warning and ask to held her relationship tightly. She ask Pakhi to show her authority towards Virat in order to express her love towards him.
Now in the upcoming episode, Virat will recall his moment with Savi where she asked him about her father. He will get into turmoil and questions himself that why Sai hasn't told Savi about his father. He will state that Sai always wants things to be her way and proclaims that she thinks he is wrong because once in past he didn't agreed to her and stood with his family instead of her. He will get flashes of the time when Sai left the house with Vinayak. Meanwhile, Virat will determine to help Savi and proclaims to find her father.
Will Virat help Savi to find her daughter?
Will Virat adopt Savi?
It would be interesting to see what happens next on the show.
Stay tuned with us for more news, Spoilers and written updates of Ghum Hai Kise Key Pyaar Meiin.