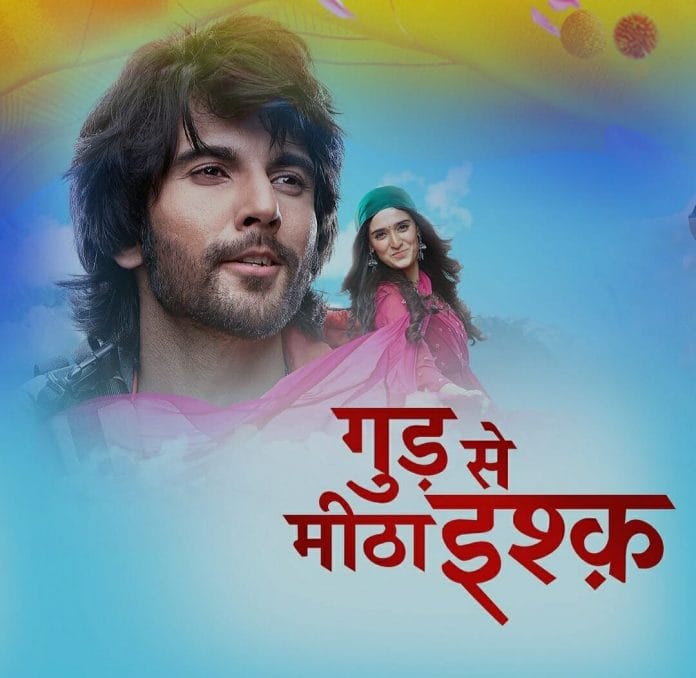 Gud Se Meetha Ishq 16th September 2022 Written Update on TellyExpress.com
In today's episode, Police asks Noor what happened to her mother, why she called them. Noor replies that her father is shouting at, fighting with and troubling her mother. Dev gets shocked. Nimrit comes there and pretends to be unaware of everything. Police asks Noor to go to room. Nimrit asks Dev what was the need to come here. Dev says that he came to sort things out. He says that he has come after taking Chandni's permission. Chandni keeps silent.
Nimrit asks him why he was fighting with Chandni. Dev says that Chandni was mocking Pari he just made her keep quiet. Nimrit informs Police that Pari is Dev's second wife. Court ordered him to not meet his first wife Chandni after separation but he broke rules for Noor. She requests Police to spare Dev. Police says that they will arrest Dev for emotionally torturing Noor. Dev says that he didn't do anything, asks her to enquire from Chandni. Nimrit supports him and asks Chandni to say that Dev is innocent. Chandni keeps quite. Police arrest Dev.
Nimrit asks him to not worry as she will come to release him. Sonia, Nutan discuss about the dishes to prepare for Dhruv's birthday. Sonia asks Kajal to help them. Kajal obliges. Bhoomi goes to get ready. She learns that the theme of the party is flowery and gets irked. Nimrit criticizes Chandni for divorcing Dev and taking the settlement money. She informs her that now Dev earns way too much than earlier which Pari is exploiting. She also says that Noor won't get anything as Pari will get everything Dev has. Nimrit asks Chandni to follow whatever she says.
Pari looks for Dev, she asks Bhuli and learns that both Dev and Nimrit are missing. Bhuli says that she will help Pari in getting ready as she knows that theme of the party is flowery. Kajal works in kitchen. Neel gets romantic with her while helping her. Bhoomi spots them together and gets speechless. She informs Pavitra about Neel and Kajal's closeness. She says that Pavitra's plan had flopped and asks her to do something. Pavitra says that she will now show Kajal the power of her love for Neel.
Later, She delibaretly collides with Kajal and drops old pictures, cards, letters of her and Neel. Pavitra says that she feels emotional seeing them. She wishes to burn them. Kajal doesn't get affected and proposes to help Pavitra. Neel sees that Kajal is talking with Pavitra. He asks Kajal what she is doing with dramma queen Pavitra. Kajal laughs and says that she was doing dramma with dramma queen. Neel, Kajal get romantic. Bhuli gives Pari the dress that Nimrit finalized for her.
Kajal comes after getting ready. Neel gets mesmerized and praises her beauty. She stumbles but Neel saves her. Pavitra sees them. Nutan tries to contact Dev, Pari. Lawyer says that it will be best if Chandni takes her case back. Nimrit says that she tried hard but could not convince her. Dev complains about Chandni and worries for Pari. He goes to call Pari. Police snatches his phone and puts him behind the bars.
Precap – Nimrit informs Pari that Dev didn't return home as he is busy. She says that Chandni has sent Dev behind the bars. Pari cries and informs Khuranas that Dev got arrested.
Click to read