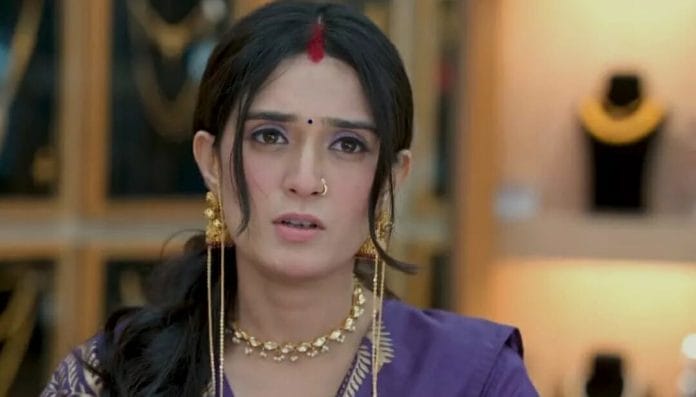 Gud Se Meetha Ishq Spoilers, Upcoming Story, Latest Gossip , Future Story, Latest News and Upcoming Twist on tellyexpress.com
Gud Se Meetha Ishq depicts the rollercoaster journey of a young couple Neel and Kajal who got married in an unusual circumstance on Star Bharat and Hotstar. Currently we are seeing that Kajal accepts Pavitra's money and gifts camera to Neel. Nimrit instigates Noor against Dev and Pari. Pari denies to share Dev with Noor.
In the previous episode, Kajal denied to accept Pavitra's money. She said that she needed the money for Neel. Bhoomi arrived there and pretended to be unaware of everything. She and Pavitra pressurised Kajal to take Pavitra's money. Kajal got convinced but put forth a condition.
She wished to keep the ring mortgaged to Pavitra and take the money. Pavitra agreed. Neel became happy seeing the new camera. He learned that Kajal bought it for him. Kajal asked Neel to accept it as her apology. Neel asked Kajal to fight with him so that he could come out of his guilt.
He told Kajal whatever happened that night. Bhoomi asked Pavitra what she was upto. Pavitra asked her to wait and watch how her money would create rift between Neel and Kajal. Nimrit instigated Noor against Dev and Pari.
She told her that Dev never cared about her and Pari would never allow Dev to meet her. Dev failed to make Pari understand his situation. He tried to pacify Noor. Noor didn't listen to him. She called him a wrong father and left with Chandni. Nimrit assured Dev that right time will fix everything.
In the upcoming episode, Kajal asks Neel what happened between him and Pavitra. Neel says that according to Pavitra they crossed limits. Kajal gets shocked. Pari asks Dev to not meet Chandni and Noor.
What will be Kajal's reaction? Will she leave Khurana house ? Will Dev listen to Pari? Will Noor accept Pari?
To know stay tuned to Gud Se Meetha Ishq on Star Bharat, Hotstar app and this space.