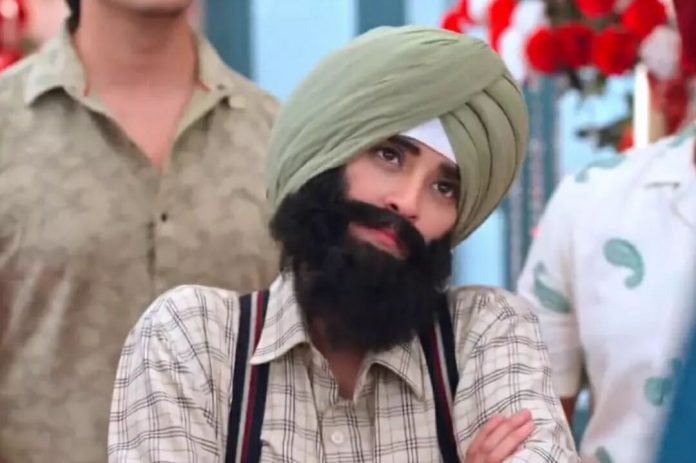 Gud Se Meetha Ishq Spoilers, Upcoming Story, Latest Gossip , Future Story, Latest News and Upcoming Twist on tellyexpress.com

Star Bharat's popular show Gud Se Meetha Ishq is currently focusing on Pari and Neil's marriage where Dev is trying hard to stop Patri from getting married to the wrong person. Earlier its seen that Pari hurt Dev with her words. Now it will be seen that Kajal will find proof against Mathur.
Previously we have seen that, Pari got ready for her mehendi when Dev played the recording to Khuranas. At first everyone believed him but later on Mathur manipulated them again. Pari blamed Dev for trying to break her marriage like Kajal and hurt him with her words. Dev left upset.
Kajal and Neel were fighting with each other blaming each other for not winning against Mathur. Dev confronted them and asked them to resolve their issue as only their unity could save Pari from Mathur.
Mathur indirectly forced Pari to get him the 50 lakh and Pari started breaking things giving into his words. She wanted her family to pay the money so that she could her married to Mathur. She hurt her self in the process and was rushed to the hospital.
In the future episodes we will witness, Kajal will pray for Pari's life and will see pooja flower. She will find something and will angrily confront Khuranas for not trusting her. She will say that she has a solid proof against Mathur this time.
Will Pari fall in Mathur's trap? Will Dev and Kaju stop Pari's marriage with Mathur? Will Neil realize his love for Kaju?
All these questions will be answered in the upcoming episodes.
To know what will happen next in your favourite show Gud Se Meetha Ishq, stay tuned to this space.