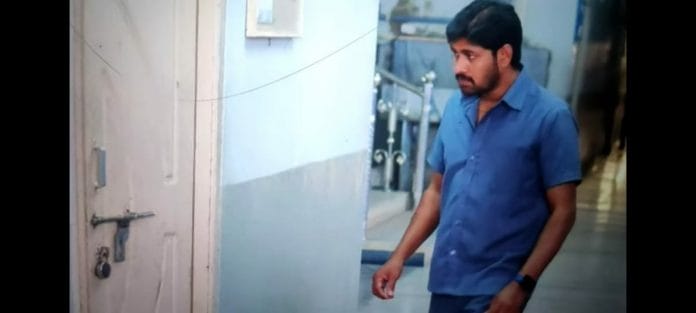 Guppedantha Manasu Upcoming Story, Spoilers, Latest Gossip, Future Story, Latest News and Upcoming Twist, on TellyExpress.com
Maa TV popular show Guppedantha Manasu serial is witnessing some major turning points.
As reported earlier, Devayani on call asks someone to implement her plan in the college. Dharani hears it and thinks about what conspiracy she is planning. She hides before Devayani sees her. She decides to inform Rishi or Vasudhara.
Gautham meets Mahindra. Mahindra says Jagathi did wrong. Gautham says Jagathi understood Vasudhara's pain and it's good if you come now to meet Rishi. Mahindra denies. Dharani calls Gautham. Gautham attends the call and put it on speaker.
Dharani informs him that Devayani's planning to do something in the college and I didn't know what's her plan but I feel it's a big conspiracy. She asks him to do something as Rishi and Vasudhara didn't attend her call. She cuts the call hearing Devayani's voice. Gautham asks Mahindra what to do.
Vasudhara feels tense. Rishi asks her to not feel tense and assures her that everything will happen smoothly. Helper drops juice on Vasudhara's dress intentionally. Rishi scolds him. Vasudhara says it's fine. Pushpa comes there and informs Rishi that the media people came. Rishi asks Vasudhara to change her dress and tells her that he will receive media people.
In the upcoming episode, viewers are going to witness In the restroom, Vasudhara turns and notices Jagathi in front of her. She feels elated and hugs Jagathi in happiness. Rishi comes there. He sees Jagathi and asks where is his dad. Rishi thanks Jagathi as atleast she came and asks Jagathi to atleast tell him where Mahindra is before she leaves.
Rishi asks Jagathi to introduce Vasudhara in the interview. Rishi leaves from there. Jagathi also asks Vasudhara to get ready and leaves from there. The college staff comes and locks the door from the outside.
College staff leaves from there. Everyone waits for Vasudhara. Rishi thinks of why is Vasudhara taking this much time.
Can Rishi meet Mahindra? Can Rishi save Vasudhara from Devayani's conspiracy?
All these questions will be answered in the upcoming episodes.
To know what will happen next in your favorite show, keep checking this space for new and exclusive updates.