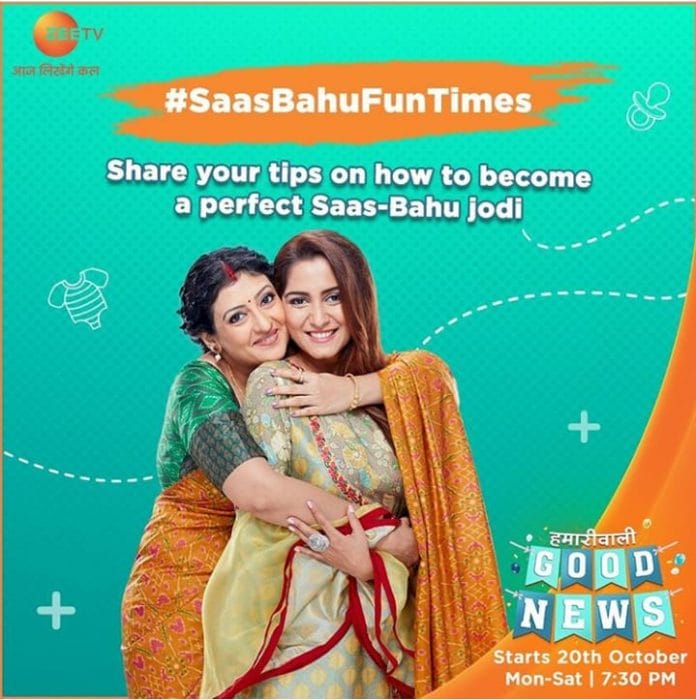 Hamariwali Good News 16th April 2021 Written Update on TellyExpresss.com
Episode begins with Mukund and Aditya both breaking the door of Ashraf house and going inside to search for Renuka. To their surprise no one is there but Mukund does notice some broken pieces of bangles and he understands that these bangles belong to his wife. He understands that Renuka was here before they can come and someone has taken away from this place. Aditya discovers some clothes of a newborn baby and understands that not only Renuka but the child is also with her but now both of them are missing from the house. Ashraf comes back and gets shocked to see Mukund and Aditya in his house. Mukund slaps him and says, "How dare you do such a thing with me? Ashraf is trying to defend himself but Mukund is not in a mood to listen to him at all. Ashraf finally confesses to him that it was Renuka who decided to hide herself in his house because she is feeling threatened by some family members. Mukundra listens to everything and then he puts the event one after another and forms the real picture. He understands that whatever is happening in his house from past some days is completely due to Sumitra and her planning and plotting.
Since the day she entered his house all these problems have arisen one after another. He directly comes into his house and confronts Sumitra over this. As usual Sumitra declined all the allegations and says that you are blaming me for no reason since I have no hand in anything that happened. Mukund says to her that you don't need to pretend anymore since I know you very well. It has to be you who has done all these. On the other hand, Navya gets consciousness in a new place and she wonders how she came here?
She tries to free herself and is looking for water while Aditya asks Mukund to calm down and look for Renuka at this moment because they are in danger and need their help for sure. Sumitra thinks in her mind Mukunda Aditya can never find out about Renuka no matter how much they try. Navya already notices the face of Lalan and she sees that he is coming with a person lying unconscious on his shoulder and a basket of a small child. She pretends to be unconscious and notices that it is Bharat and Renuka in that garage where she is also kept captive.
On the other hand, Navya revived Renuka and Aditya caught Sumitra red-handed and said that I always had a doubt about you. He says that so finally it was you who hid my mother somewhere. Sumitra twisted the entire thing in her favour and says if you do something then you will be the one who will get into a mess first. After hearing this Aditya decided that he will take care of his mother but will keep the news of her location private from everyone. Later on, Navya notices the face of Aditya with Lallan in the garage.
Also Check: