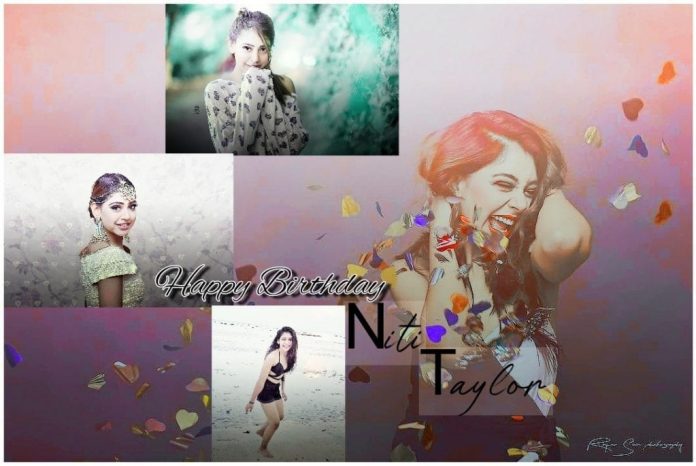 With the Clock crossing 11:59 minutes and 59 seconds the universe is going to cherish the birthday of the brightest star. On 8th November 2018, the girl who holds the brightest smile on earth is going to celebrate her birth anniversary. Niti Taylor who rose to fame with her remarkable character Nandini Murthy in MTV's popular youth show "Kaisi Yeh Yaariaan". Her onscreen pairing with Parth Samanthan is an all-time a popular couple of Indian Television.
On her, this birthday TellyExpress invested a little more and find out some reasons out of many to love her. So let's have a look at the special qualities that make her special for her stans.
Is there any doubt in our mind regarding her being the cutest chap of Tele world? She is one of the cutest people with an enchanting smile. Her smile gives an inner view of her innocent and pure soul. She is a diva but at the same time, she is the cutest kid who loves pampering and adoring. If you have seen her giggling like a free bird in the casual frame and still don't fell for her innocence, you are really cruel then.
Have you seen anyone carrying any outfit like a seller and owns it? If you don't but want to witness check this girl Instagram account. She has some serious fashion goals to motivate your wardrobe game. Be it India or Western she carries any outfit like it's made for her only. There is no doubt about she being the center of attraction when the game is about styling.
Beauty, fitness, fashion sense everything comes as a side dish in the table but the most important aspect for someone is to be a good actor first. An artist can be defined best as an acting perfectionist. It will be like saying the same thing again and again but she is such a slayer as an actor. Her portrayal of a character like Nandini in KYY or be her stint in Life Ok's popular show " Gulaam".She played both the contradicting characters with utmost perfection. Be it her modern look or helpless village girl attire. She carried both the characters to her best.
Apart from being a talent hub Niti possess a quality of being a very good and loyal friend too. She is friendly with not only many industry people but also out of the fraternity as well. We often find makers, reporters, crew members and other people associated with her speaks such noble words for her. Recently while the shoot of KYY season 3 she reconciles her differences with her first co-star Parth too. Hence it proves what a pure soul and sorted person she is. A true sign of maturity in such a young age.
Well counting her good qualities will take our entire day and we don't want to snatch the scope of her fangirls. We are sure they have a better knowledge and appropriate words to praise her craft. Here's wishing NITI TAYLOR a very happy and prosperous birthday. May this year bring an out a lot of happiness and success for this cute doll.
Share your birthday wish in the comment section below.