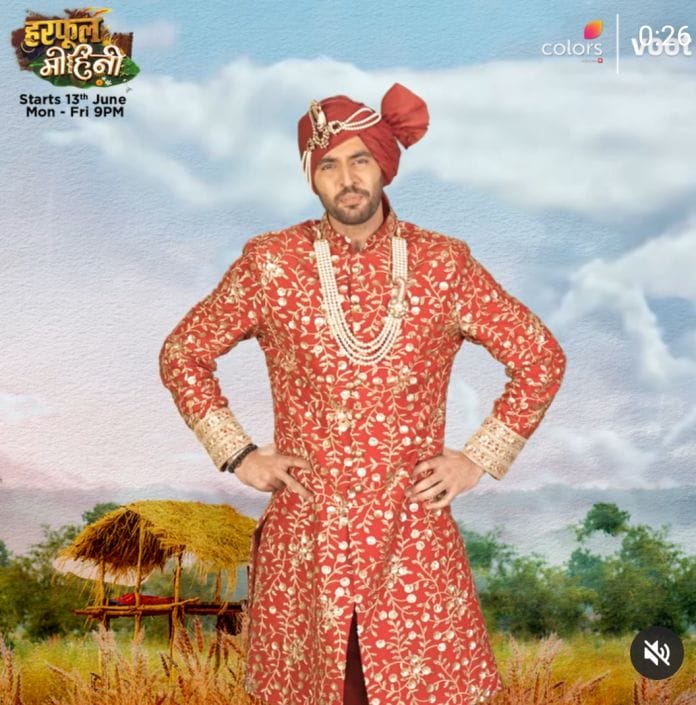 Harphoul Mohini 10th August 2022 Written Update on TellyExpress.com
Episode begins with Mohini hesitates to enter Balwant's house. Sharda asks her that what happened. Mohini tells village people that they did not allow her to enter Susheela's house because they don't know the caste of Mohini. She says that they still don't know Mohini's caste so how can she enter Balwant's house. She adds that village people will attack her now. Meanwhile, Balwant fell from the bed. Mohini tells Sharda that she won't let anything happen to Balwant. She tells village people that everyone's life is important. She recalls that how much she and her family suffered because of Balwant. She enters the house. Maai recalls that how she and Harveer left that house. Harveer's father photo fell down.
Sharda takes Mohini to Balwant's room. Everyone gets shocked seeing Balwant's condition. Balwant sees Maai and Mohini. He gets scared seeing Mohini. He says that she came to kill him. Balwant's servant and Harphoul puts Balwant on the bed. Mohini says that they have five minutes only. Balwant murmurs that Mohini did not come to save him. Mohini asks Harphoul and Santok to hold Balwant. She injects insulin to Balwant.
Maai feels tired and she sits on the chair. Harphoul asks her that if the latter is fine. Mohini asks Maai to return to house. Maai says that she won't go alone. Mohini tells her that Harphoul is with her so Maai can leave with Santok and others. Maai nods at her. She asks Sharda to not worry because Mohini will handle everything. Sharda tells her that the latter is lucky to get Mohini as daughter in law. Maai and Santok leaves from there. Meenu tells village people that they should be ashamed of themselves and leaves from there. Ragini tells village people that they still don't know Mohini's caste. They nods at her.
After some time, Balwant regains his consciousness. Mohini tells him that he can't talk now. She asks him to not move too. She confirms that he is fine now. She tells him that he will be completely fine soon. She asks him to take care of his diet. Sharda thanks Mohini. Mohini tells her that the latter is like her mother. Balwant signals at Banwari. Banwari leaves the room. He returns with gift. He asks Mohini to accept it.
On the other hand, Meenu plans to sell wheat and vegetables to Maai because the latter won't accept those things free. She sends wheat guy to Maai. That guy asks Maai to buy wheat from him. He tells Maai that no one bought it. She reminds him about the consequences he may have to face for selling her. He tells her that its his wheat so he will take decision. Meenu sends vegetable vendor to Maai. Vegetable vendor sells vegetables to Maai.
Balwant asks Mohini to accept it. Harphoul refuses to take it. Shalini asks Maai to take rest. Maai calls Harphoul and tells him that she bought wheat and vegetables. Mohini asks Sharda to not give sweets to Balwant. Sharda blesses her and hugs her. Balwant sees that.
Episode ends.
Precap – Mohini falls asleep by sitting back side of Harphoul on the bike.
Click to read