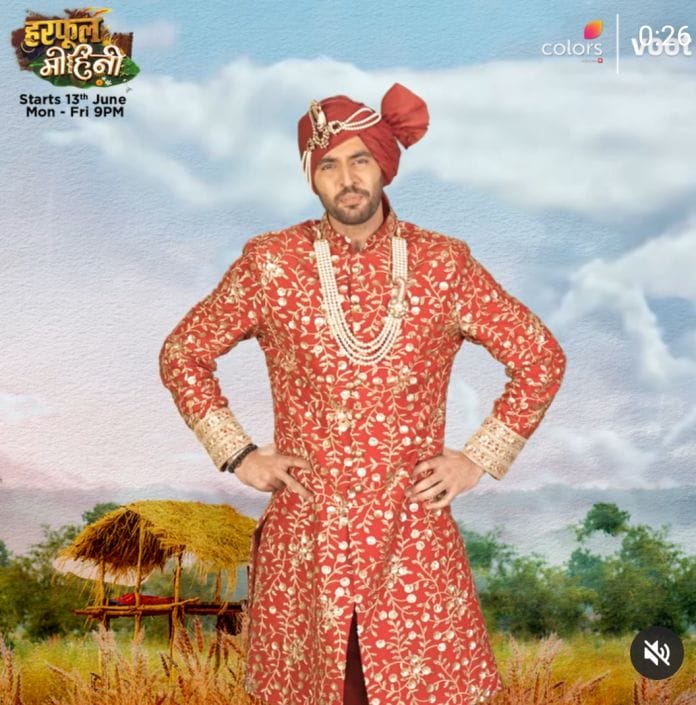 Harphoul Mohini 1st August 2022 Written Update on TellyExpress.com
Episode begins with village people questions Maai about Mohini's clan. Mohini does not understand that what are they asking. Maai asks village people that who are they to question her. Mohini asks her to not get angry because that's not good for her health. Maai tells her that it's necessary to answer them. She asks them that when they came to help her whenever she was in trouble. She tells them to enter her house only if they want to bless Mohini and others can leave. Village people tries to attack them. Harphoul warns them. Mohini asks him to not get angry. Maai asks Harphoul to calm down. Santok takes Harphoul and Mohini inside the house. Harphoul tells Santok that Maai is alone. Santok tells him that Maai can handle them. Mohini asks him that if village people hates her so much. Harphoul says that he has to protect Maai.
Village lady tells Maai that the latter has to answer. Maai asks them that who are they to question her. Mohini says that they have to work as a team to defeat Balwant. Santok and Harphoul holds her hand. They goes out and holds Maai's hand. Maai tells village people that she takes decision in her house and others can't influence her. Ragini scolds her. She is about to harm her but Mohini saves Maai. Village lady says that Maai went against them so the latter has to face the consequences for it. Maai tells her that she trust that God won't leave her and she is not afraid of them.
Ragini picks Balwant's call and tells him that Maai became shield to protect Mohini. Balwant tells her that they don't even know to scare Maai. He asks her to come in video call. Village lady tells Maai that the latter can't live in the village peacefully if she won't answer them then. Maai tells her that she did not forget anything. She says that no one came to help her when her husband's dead body came. One of the guy asks her to not bring the past. She tells him that she will talk about it. She says that just Raju came to help her and she tied rakhi on his hand every year until he was alive without knowing his clan. Ragini asks her to not talk about that now.
Sakundala comes there and stands beside Maai. She says that only Maai helped her and she is with Maai in this battle. Harphoul hugs her. She tells them that Mohini calls her as sister. Harphoul's friends supports Maai. Village guy taunts Sakundala. Mohini gets angry and she lashes out at him. Balwant tries to see Mohini's face.
Village guy tells Maai that the latter's family is not part of this village from now on. He says that Maai won't get water and groceries. Mohini says that she will drag them to police station. Maai asks village people to leave from there. She says that her family can live alone. Balwant gets afraid seeing Mohini's face.
Episode ends.
Click to read