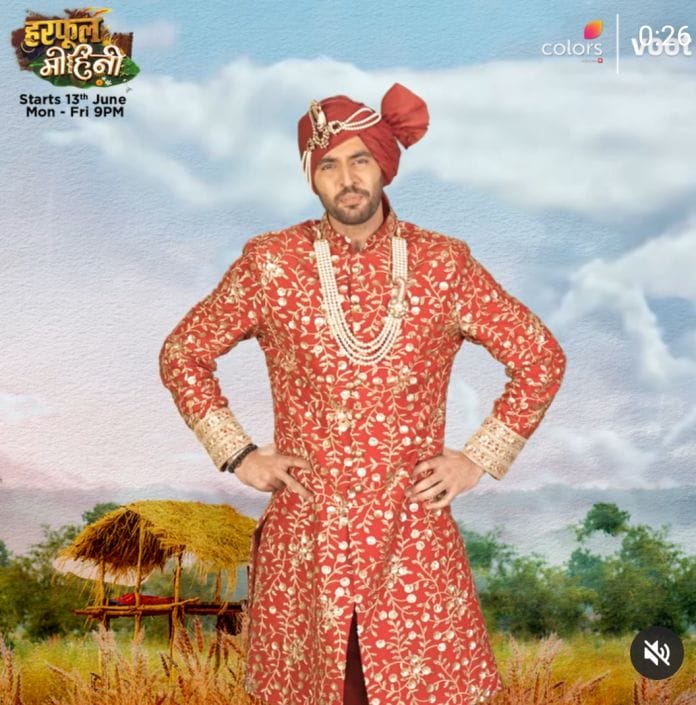 Harphoul Mohini 22nd June 2022 Written Update on TellyExpress.com
Episode begins with Guests asks Maai that how Kerala girl will adjust in Haryana. Maai tells them that if Saroj can adjust in Kerala then Mohini can adjust in Haryana. She stitches dress for Mohini's sisters.
Balwant's men comes there and tells Maai that Harphoul is like his son too because Harphoul is his brother's son. He pleads her to forgive him. She tells him that he can come to Kerala. He greets her and leaves from there. Harphoul's brother tells Maai that the latter should not have did this.
In the Kerala, Mohini asks Vijayan that why he is inviting so many people for the marriage. He tells her that he has to invite all of their relatives. Mohini's sister gets sad that Mohini has to leave after marriage. She hugs her and asks her to not leave. Mohini tells her that she promised to Saroj so she can't break her promise. She asks her to look after their parents. She hugs her sisters and cries. Vijayan and Shyamala gets emotional seeing that. Shyamala takes Mohini's sisters for work. Mohini hugs Vijayan.
Meanwhile, Balwant and her mens reaches Harphoul's house in the middle of the night. Balwant tells his mens that Maai may try how much she wants but he won't let this marriage happen. He adds that tomorrow Harphoul won't be able to reach the railway station.
Next day, Balwant's men says that he will reach the railway station with Maai and Harphoul. Tailor calls Maai and informs her that clothes are ready and asks her to collect it. Harphoul tells Maai that he will collect the clothes and reach the railway station. Balwant's men malfunctions Harphoul's bike. Harphoul leaves the house. Balwant's men informs everything to Balwant.
In the railway station, everyone waits for Harphoul. Harphoul meets with an accident. Meanwhile, Mohini reaches the temple and prays. Few people helps Harphoul to get up. Harphoul stumbles and leaves for railway station. Maai asks Harphoul's brother to call Harphoul. Harphoul takes lift to reach the railway station on time. Balwant's men asks Maai that if Harphoul was happy with this marriage. Maai gets worried.
Harphoul reaches the railway station and gets into the train. Balwant's men gets shocked seeing Harphoul. Maai scolds Harphoul. He tells her that he did not fell from the bike deliberately. Balwant's men thinks that Balwant will kill him if he failed to stop the marriage then. He wonders that how to stop this marriage. Maai tells Harphoul that she will burn his bike after coming from Kerala.
On the other hand, Mohini recalls her sister's words. She keeps the medicines in the box. She recalls the moments she shared with her family. Meanwhile, Harphoul tells himself that his marriage got fixed but his heart is not ready to accept this marriage. He says that he would not marry a educated girl if he did not have to marry to save his land then. Mohini thinks that she can't back off now ( Title song plays in the background ).
Episode ends.
Click to read