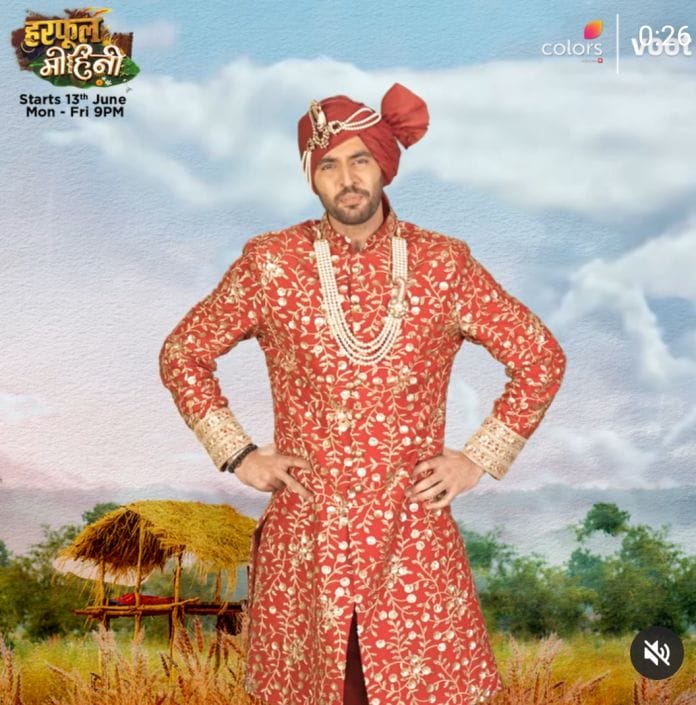 Harphoul Mohini 23rd June 2022 Written Update on TellyExpress.com
Episode begins with Mohini's sisters gets excited to wear new dress. Mohini tells her family that she is going to leave after marriage so she want to gift them. She shows the house name plate to them.
Vijayan understands that Mohini sold her jewels and paid installments. He tells her that the latter saved them and hugs her. He thinks that nothing matters for him than Mohini's happiness. He wonders that how Mohini going to stay happy with an illiterate Harphoul. He asks her that if she is happy with this marriage. She says that she has to perform in an hour and leaves from there. She thinks that nothing matters for her than her family's happiness.
Harphoul sees a couple. Shalini says that Harphoul has to do all the works for Mohini. They reaches Kerala. Saroj welcomes them and hugs Maai. She teases Harphoul. She introduces her sons Rahul and Rajan to Harphoul's family. Harphoul greets them. They asks him about their gift. Santho gives gift to Rahul and Rajan. Vijayan comes there and greets Maai. He gives flower bouquet to her. He sees Harphoul and wonders that if Harphoul is the right guy for Mohini.
He gives marriage invitation card to Maai. She tells him that she can't read English. He tells her that he will read it and drops his glasses by mistake. So Harphoul takes it from the floor and gives it to Vijayan.
Vijayan reads the marriage invitation card. He invites them for lunch. Maai tells him that they are also excited to meet Mohini. Harphoul takes Vijayan's blessings on Maai's behest. Vijayan leaves from there.
In the temple, Mohini's performance begins. Harphoul enters the temple to take bath in the pond. Balwant's guy tells him that he can understand that the latter is not happy with this marriage. He asks him to not sacrifice his life for Maai.
Harphoul moves from there. Mohini's sisters sees Harphoul and calls him but he did not hear them. Harphoul sees Mohini's dance and tries to see her face but he fails. He takes bath in the pond. Mohini's sisters steals Harphoul's clothes. He asks them to return his clothes but they refuses. He threatens to beat them up but they laughs.
Mohini comes there and finds her sisters. They gives Harphoul's clothes to Mohini and runs from there. Mohini gets confused and notices Harphoul and turns around without seeing his face. Harphoul asks her to return his clothes to him. She asks him that what is he doing there. He tells her that he was taking bath. She scolds him for taking bath in the temple. They fights. She drops his clothes and leaves from there.
Harphoul's guy tells Balwant that his plan flopped and he will keep trying to stop this marriage. He acts like talking to his relative seeing Harphoul's friends. Harphoul recalls Mohini's dance performance seeing Mohini's ghungroo bells. They reaches Mohini's house.
Vijayan and Shyamala welcomes them. Maai gives gift to them. Mohini tells God that she is doing this marriage for her family so Harphoul should not be bad. Harphoul thinks that he is doing this marriage for his land so Mohini should be the girl with whom he can spend his whole life.
Episode ends.
Click to read