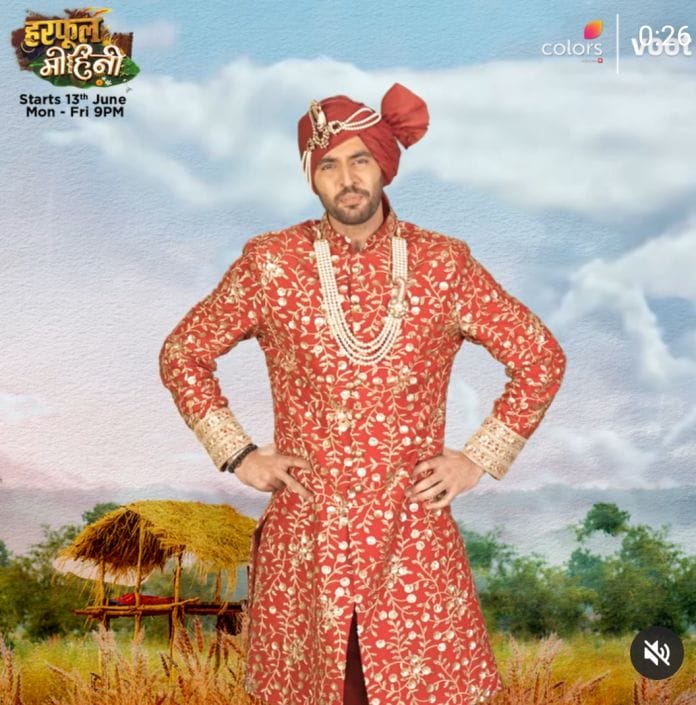 Harphoul Mohini 2nd August 2022 Written Update on TellyExpress.com
Episode begins with Balwant gets scared seeing Mohini's face. Maai recalls that how Balwant threatened her and faints. Her family gets shocked seeing that and takes Maai inside the house. On the other hand, Sharda goes to her room and cries saying that she is not able to do anything for Maai after witnessing all this too. Shalini thinks that she has to support Balwant and how can she do that by staying in this house.
Maai recalls the death of her husband Harveer. She wakes up and asks Harphoul to protect Mohini. Harphoul asks her to not worry about Mohini because he is with Mohini. He says that he won't let anything happen to anyone. Maai holds Mohini's hand and asks her to not leave the house. Mohini says that everything happening because village people are against her. Maai tells her that they are her family so the latter need not to blame herself. Harphoul tells Mohini that it's not easy to fight against village people. Mohini tells him that she will fight. He says that he won't back off too. Everyone holds Maai's hand except Shalini.
Devyani gives shoulder massage to Balwant. Sharda comes there and asks him that if he called her. He asks her to prepare everything. He says that she knows that what is tomorrow. Meanwhile, Maai says that tomorrow is Harveer's death anniversary. Harphoul tells her that they will celebrate it like every year. She tells him that no one will give groceries to them.
Balwant tells Sharda that he want to celebrate the death anniversary of his brother Harveer. He tells Devyani that tomorrow Maai should not get anything to celebrate Harveer's death anniversary. Devyani nods at him and leaves from there. He says that Harphoul has no idea that his pawn is Shalini. Santok asks Shalini to stop massaging because she may get tired. Shalini tells him that he does all the work but no one respects him in this house. She asks him that how can he go against village people for Mohini. She says that he knows that what all Balwant can do.
Next day, Harphoul goes with Abhimanyu to buy groceries to celebrate Harveer's death anniversary. Many ladies runs seeing Harphoul. Grocery shop owners refuses to sell anything to Harphoul. Santok yells at Priest for refusing to come. Mohini asks that if the village people really boycott them. Shalini says that everything happening because of Mohini. Maai says that this village people are like this since beginning. She says that they don't deserve Harveer. Mohini asks her to not get tensed because Harphoul will bring fruits.
Abhimanyu tells Harphoul that village people are not allowed to help the latter's family. Mohini tells Maai that she will celebrate Harveer's death anniversary with water if they won't get anything else then. Shalini says that she twisted her leg so she can't move. She asks Mohini to bring water from canal. Mohini nods at her. Maai says that Mohini don't know about it. Shalini tells her that Mohini should learn it. Mohini thinks that Shalini sending her to canal on Balwant's behest.
Episode ends.
Click to read