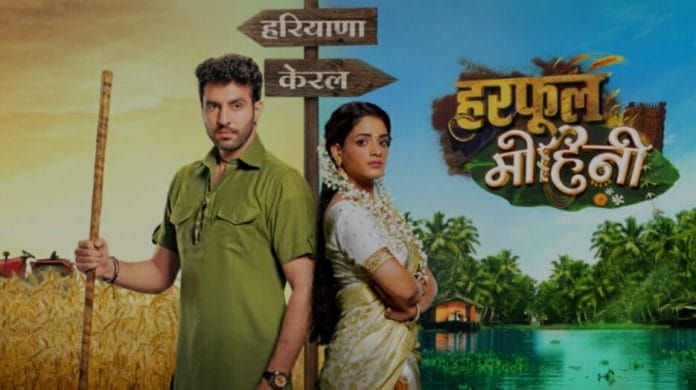 Harphoul Mohini 31st October 2022 Written Update on TellyExpress.com
Episode begins with Harphoul asks Balwant that where is Mohini. Meanwhile, Mohini says that wait is over and she is coming to take revenge for everyone's tears. She screams. He hears her scream and goes inside the house. Banwari goes to Balwant and asks him that if the latter is fine. Harphoul searches Mohini. In the secret room, jars flies beside Mohini. Mohini smiles seeing that. Harphoul comes near the secret room. He wonders that where is Mohini. He says that he is feeling like she is near him. He notices the secret room. He assumes that Mohini is inside the room. He opens the door and goes inside. He searches Mohini. He finds her laying unconscious. He pick her up. He tells her that he won't let anything happen to her and takes her from there.
Banwari asks Balwant to wake up. Balwant regains his consciousness. He asks him that where is Mohini. Harphoul comes out of the house with Mohini. Banwari hides seeing Harphoul. Balwant asks his mens to stop Harphoul. But Harphoul takes Mohini from there.
Next day, Harphoul reaches his house with Mohini. He notices watermelon seed on her face. He is about to remove it. But she stops him. She takes the watermelon seed and eats it. Maai gets emotional seeing Mohini and she hugs her. She tells her that she got scared. She asks her that if the latter is fine. She takes her inside the house. Mohini recalls that how she entered the house first time. She also recalls Harphoul's words. Maai asks Shalini to take Mohini to the room.
Vijayan asks Mohini to stop. He tells her that she can't stay in that house. Mohini tells him that she won't leave Nakroli. He asks her that if she really want to stay in this village. He says that Nakroli people never understood Mohini's true value. She tells him that her decision is final. She says that she will live in this village till her death. He tells her that this village never accepted her. He asks her to not worry about society. He says that she can live as his daughter. She tells him that sometime sacrifice is necessary. She apologizes to him saying that she can't leave with him. She says that she has so much to do in this village and goes to her room.
On the other hand, Balwant notices the broken jar. He asks Banwari that from where this fresh watermelon came. He orders him to bring Tantrik. Banwari reminds him that the latter killed Tantrik. Balwant says that he will kill Mohini.
Mohini vomits. Shyamala tells her that she is worried about her. Mohini tells her that she is fine. She hugs her parents. She says that she is strong enough to take care of herself and goes inside. Vijayan tells Harphoul that he don't trust him. Harphoul tells him that he started loving Mohini. Mohini's parents leaves from there.
Harphoul talks to Mohini from outside the room. He apologizes to her and leaves from there. Mohini sleeps. Goddess tells Mohini that the latter has her blessings. She says that Mohini will give a birth to a baby girl. She says that that girl will fight for all the women. Balwant says that no one can give birth to baby girl in his village.
Episode ends.
Click to read