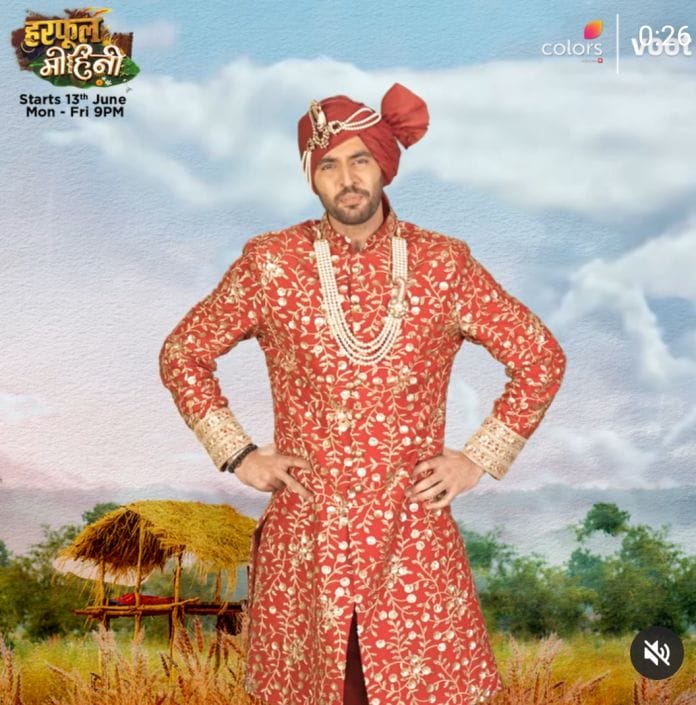 Harphoul Mohini 3rd August 2022 Written Update on TellyExpress.com
Episode begins with Mohini tells herself that looks like danger waiting for her in the canal. Maai hears her. She asks her that why the latter said like that. Mohini tells her that she said just like that and she can handle anything. Maai asks her to not go. Mohini tells her that they should not get scared because Balwant wants them to get scared so he can defeat them. She says that she is strong like Harveer. She adds that she will take care of herself. Maai teaches her how to pick clay pot. Shalini tells Balwant that she did what she can do and disconnects the call. Balwant beat Surendra with slipper and the latter screams. He says that he want to hear screams from Maai's house.
On the other hand, Devyani, Ragini and others ladies sees Mohini. Mohini moves towards the canal. Village ladies says that they can't let Mohini ruin the purity of the canal. Mohini fills the pot with water. Devyani signals at Ragini. Ragini pushes Mohini in the canal.
Meanwhile, Abhimanyu asks Harphoul that what they should do now. Harphoul tells him that they can use the potatoes which he kept in the freezer of godown. Banwari's guys destroys Harphoul's potatoes. Harphoul tries to protect his potatoes. He is about to get hit by tempo but Abhimanyu saves the former. Mohini struggles to swim. She reaches the land with pregnant lady Susheela's help. Harphoul tells godown guy that he don't want to keep his potatoes in the latter's godown. Godown guy asks Harphoul to stay away from godown.
Susheela asks Mohini that if the latter is fine. Mohini thanks her. Devyani and Ragini taunts Mohini. Ragini pushes Susheela. But Mohini holds Susheela and helps her to sit. She scolds Ragini. She tells her that this is the latter's second mistake in front of her. She tells Susheela that the latter's blood pressure increased. She fills Susheela's pot with water. Susheela leaves from there. Mohini fills her pot with water. Meenu comes there and sees that Mohini is wet. She tries to help her but Ragini stops the former. Devyani threatens Meenu. Mohini tells Meenu that she is fine. Devyani makes Mohini fall on the floor. Mohini gets worried seeing the broken pieces of pot. She tells Devyani that the latter can broke the pot but not her spirit. She picks a broken piece of pot and fills water in it. She glares Devyani and leaves from there.
Maai asks Harphoul to not worry because everything will be fine. Mohini comes there. Maai and Harphoul gets shocked seeing Mohini's condition. Shalini drops the water deliberately. Balwant praises the taste of sweet dish. Sharda tells him that he has diabetics. Devyani says that Balwant can eat sweet dish today. Harphoul scolds Shalini. Mohini and Maai cries. Shalini blames Mohini for everything. After some time, Mohini tells Maai that she have ganga water and they can perform puja now. Shalini says that today they can't make Harveer's favourite halwa.
Episode ends.
Click to read