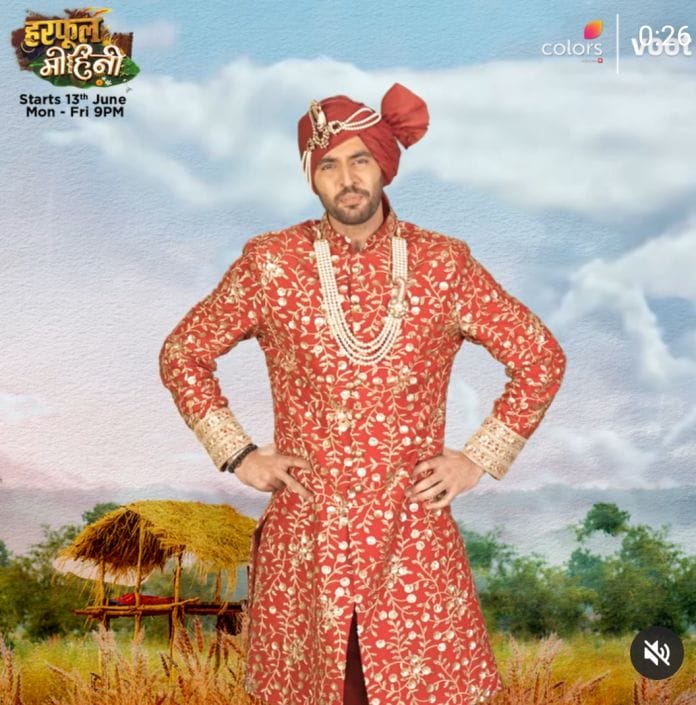 Harphoul Mohini 9th August 2022 Written Update on TellyExpress.com
Episode begins with Abhimanyu and his parents gives milk to Harphoul. Later, Balwant's men burns Abhimanyu's shop for helping Harphoul. Abhimanyu tells them that he won't stop supporting Harphoul. On the other hand, Balwant feels dizzy because his sugar level increased. He tells himself that he wanted to see Abhimanyu's shop getting burnt. Sharda tells him that he is not looking fine. He tells her that he is fine. Harphoul, Mohini and others reaches Abhimanyu's shop. Harphoul consoles them. Balwant's servant asks Abhimanyu about insulin. Abhimanyu tells him that the latter burnt Balwant's insulin too.
After some time, Mohini tells her family that she has insulin. She wonders that she should help Balwant or not. She says that Balwant may go to coma if he did not take insulin within 3 hours then. Santok recalls that how he lost his leg because of Balwant. Maai recalls that what Mohini said about Balwant's condition. Harphoul recalls that how Balwant troubled them.
Banwari says that Doctor is not picking the call. Surendra thinks that he will become the owner of this house if anything happened to Balwant today then. Devyani thinks that Sharda will make her life hell if anything happened to Balwant today then. Balwant's guy tells Surendra that he can't bring ambulance because they have dig all the roads of their village. Balwant scolds him.
Maai recalls that how Harveer did not believe in revenge. She says that they have to help Balwant because he is dying. Mohini tells her that the latter is good person that's why she is feeling like this. She asks Shalini to call Balwant. Harphoul stops her. Santok asks Maai to recall that how they suffered because of Balwant. Mohini tries to convince Harphoul. She tells him that it's her duty to help Balwant. Harphoul says that he won't listen her and goes inside. Santok tells Mohini that Balwant will trouble her once he gets fine. Harphoul throws things in his room.
Shalini calls Sharda and tells her that Mohini has insulin. Balwant disconnects the call. Sharda asks him that what is he doing. He tells her that he don't need Mohini's help. He asks Devyani to call the Doctor. He murmurs that he won't save his life by taking Mohini's help. Banwari says that the Doctor is not picking the call. Sharda gets worried seeing Balwant's condition. Balwant tells her to take Mohini's help. He says that Sharda taking Mohini's help not him. She nods at him and she sends Balwant's guy to Mohini's house.
Mohini gets ready to leave for Balwant's house. Harphoul tells her that he will deal with Balwant once he becomes fine. She tells him that they will fight together against Balwant. She tells Santok that Harveer would have done this only if he was there. Balwant's guy waits outside Mohini's house. Meenu tells village people that they abandoned Mohini's family on Balwant's behest. But today Mohini going to Balwant's house to save Balwant's life. Harphoul takes Mohini to Balwant's house. Others follows them. Sharda thanks Mohini for coming. Mohini hesitates to enter the house.
Episode ends.
Precap – Mohini tells village people that she was not allowed to enter Susheela's house.
Click to read