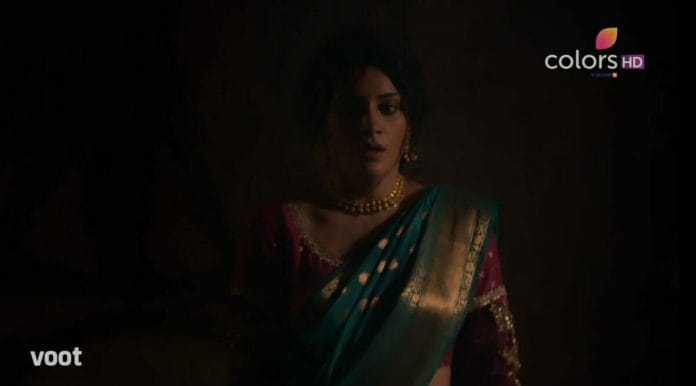 Harphoul Mohini Spoilers, Upcoming Story, Latest Gossip , Future Story, Latest News and Upcoming Twist on tellyexpress.com

Shagun Sharma and Zebby Singh starrer Colors show Harphoul Mohini never failed to engage audience with its gripping storyline. This is the story of Malayali girl Mohini and Haryanvi boy Harphoul. Now, Mohini entered the secret room so it will be interesting to watch that what going to happen in the future episode.
Earlier it's seen that, Police inspector watched CCTV footage of dhaba and assumed that Harphoul kidnapped Mohini. Harphoul told him that that's not him. Police arrested him and took him from there. Tantrik warned Balwant to not harm Mohini.
But Balwant killed him. He decided to bury Mohini alive. Harphoul told Police inspector that Mohini is in Balwant's custody. He asked him to check Balwant's house. But Police inspector refused to believe him. Mohini regained her consciousness and throw mud on their faces and ran away from there.
She entered the secret room to hide. Balwant saw that and he told Banwari that now no one can save Mohini. Balli locked the door from outside. Everyone left from there. Mohini noticed that no one is outside.
She wondered that why everyone is scared of this room. She tried to escape from there but failed. She asked God to save her from Balwant. Meanwhile, watermelon glittered and it moved from the table. Mohini heard a noise and turned around.
In the upcoming episode, Balwant will tell Banwari that he will see how Harphoul going to save Mohini. In the secret room, Mohini will scream seeing something. In the police station, Police inspector will shoot Harphoul.
Why Police inspector shooted Harphoul? What Mohini saw in the secret room?
All these questions will be answered in the upcoming episodes.
To know what will happen next in your favourite show Harphoul Mohini, stay tuned to this space.