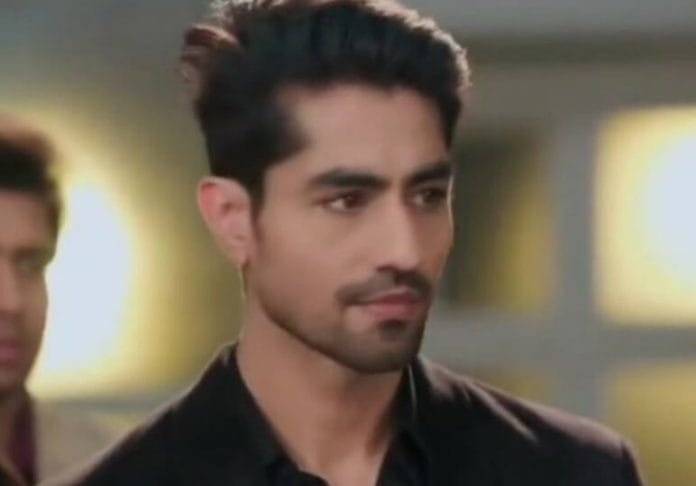 Not only Harshad is a versatile actor but his look also holds equal versatility. He has million hearts falling over his charm separately. They can't resist falling of his style statement.
Harshad is playing the character of Abhimanyu Birla in TV's longest running show Yeh Rishta Kya Kehlata Hai. Current track of the show is revolving around Abhimanyu's character. Abhimanyu is chosen as Birla hospital medical director by his uncle Anand. The new responsibility will bring the new challenge for the character.
The consistency in Abhimanyu's character is adored by the fans. Fans are excited to see Abhimanyu's journey as MD in the show. But more than the track of the show, the current look of Abhimanyu is making noise.
Harshad Chopda is the handsome hunk of the Television industry. He well carries himself in any attire and every color. In black he looks uber hot. In the most recent episode, Harshad aka Abhimanyu is decked up in black. His dapper look in black is swoon worthy. Harshad's hazel eyes adding extra beauty his look. The subtle beard is simply completing his black look. Actor is looking fine. He is surely ageing reversely and none can deny.
Fans can't stop discussing about the acting and look of Abhimanyu Birla:
I M OBSESSED WITH THIS LOOK He is looking so f handsome,hot & dapper #HarshadChopda • #yrkkh • #AbhimanyuBirla
Yes, He is looking dashing & extra handsome in this style..
New MD of BH is just too HOT to handle #Harshadchopda #AbhimanyuBirla #yrkkh
Lady love Akshara aka Pranali Rathod complemented the hunk well. They both looked classy in Black. Fans enjoyed hit and miss romance of Abhimanyu and Akshara.
On story front, Akshara will again be in a tough spot. She will promise both Goenkas and Abhimanyu to be with them. Kairav's health will worsen while Abhimanyu will wait for Akshara at the dinner party. How Akshara manages to be at both the places will be interesting to watch. Elsewhere, Akshara's absence at dinner party will irk Manjiri, will she plan Abhira's separation? Time will tell.
Keep watching the show for more entertainment.
Share your views on the latest look of Harshad Chopda.
Stay tuned for TV latest updates