TV star Harshad Chopda recently hit 3 M instagram followers. To celebrate the moment he shared black and white pictures of himself and captured everyone's heart again
Harshad Chopda is not a social media person but glimpses of him always make fans to crazy and beyond. Recently, actor hit 3 M instagram followers. To celebrate the achievement he took his intagram story and shared his monochrome pictures. The pictures are super sexy and swoonworthy. You just can't take your eyes off from him.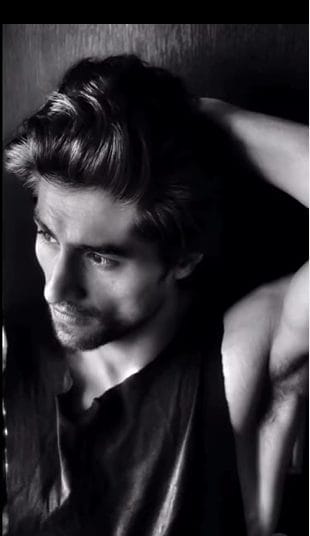 Fans mass trended 3M FOR HARSHAD CHOPDA ON IG. The hastag instantly ruled the entertainment category with 35K plus tweets.
Harshad Chopda also updated his instagram. Sharing a new picture from the upcoming twist of his on-going show actor wrote "Kept working on my flaws thinking they were flaws but realised they where traits.

P.s- talking about my hair.

P.s.s- 3800 and counting! (Thu Thu Thu)!!!"
Fans predicting new development in the storyline of the show will bring good drama as Yeh Rishta Kya Kehlata Hai is suffering TRP.
Coming back to Harshad, finest actor keeps trending daily. His acting connects his fans. Praising his acting chops fans keeps trending #HarshadChopda. In today's episode Harshad's performance as devastated Abhimanyu was praised.
A fan wrote "After long seen abhi angry and so emotional and chopda saab has nailed it like usual His eyes and voice modulation #AbhimanyuBirla #HarshadChopda #yrkkh"
"His Eyes Says Everything The love, pain… Harshad Chopda you are the King of emotional scenes & expressions. Honestly some of the best acting I've seen. Truly a magnificent performance! |#yrkkh #HarshadChopda #AbhimanyuBirla|"
"This man will make you cry with his acting…how brilliantly he portrayed the pain and aggression simultaneously…"
Read out more under hastags #HarshadChopda #Yrkkh
Harshad Chopda is a performer. He aces his character. Abhimanyu Birla is surely earning him huge popularity. In the upcoming episode, Abhimanyu will get separated from Akshara. The separation will bring major drama in the show. Keep watching Yeh Rishta Kya Kehlata Hai for more entertainment.
Team TellyExpress wishes Harshad Chopda for hitting 3 M IG followers.
Stay tuned with us for more TV serial news and updates