Harshad Chopda: the name is enough for millions of hearts to be on cloud nine and go gaga over the ever-so-dashing and charming personality combined with great performances onscreen. Since debuting with 'Mamta' to one of the greatest hits of Indian television 'Bepanah', Harshad's journey in television history has been remarkable one which will surely be imprinted in the memories of present and many future generations to come. On the occasion of his 36th birthday, JustShowBiz wishes him a very glorious and happy birthday with best regards for more success and prosperity to come his way. Moreover, on his special day, we present you the best three roles where Harshad outshone in his performance and did them par excellence.
1) Left Right Left: Harshad's playing Cadet Ali Baig's role in critically acclaimed show from SAB TV, 'Left Right Left' earned him accolades. This was the first role which led him to noticeable success in television for the first time even though he debuted with another show named 'Mamta'. Not only did his performance garnered him widely positive responses, but his charismatic looks and handsome portfolio also made him the heartthrob of many female fans. From there, his journey to escalating success begun.
2) Tere Liye: This role was totally different from his role in 'Left Right Left' which was focused on showcasing the life struggles of military personnel. In this role of Anurag Ganguly, Harshad Chopda was bang on fit into the character of a passionate lover in the heart touching love saga of two soulmates who face tons of hurdles and struggles to get their destined happy ending. 'Tere Liye' is one of the most popular love stories in the history of Indian television. Through this series, Harshad not only earned individual recognition as a versatile and lively actor but also, his scintillating chemistry with co-star Anupriya Kapoor became the talk of the town.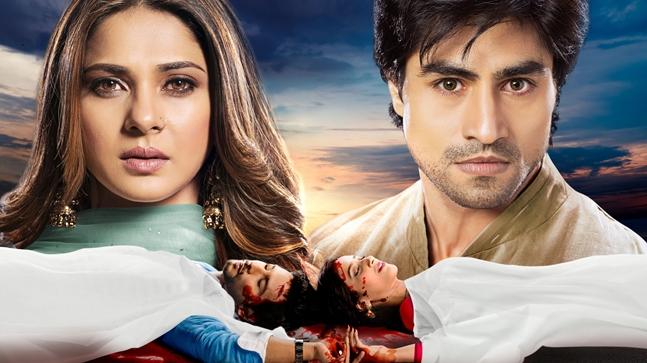 3) Bepanaah: Here comes another variety of character in which Harshad performed so naturally that this had to earn him more praises than ever in his career. As a multidimensional personality majorly bordering into grey zones because of the tragedies he had to face in life, Aditya, played by him in 'Bepanaah' became an overnight sensation in Indian television. His chemistry with co-star Jennifer Winget burned the tv screens and ruled the tinsel town as one of the hottest tv pairs of all times. Moreover, this drama series established him as one of the finest versatile actors in the tv industry. Especially, fans' love for his character arc in this show is amazingly overwhelming and he definitely deserves every bit of the love bestowed on him for his impeccable portrayal of the character.
So, these were the three best picks of characters played by Harshad Chopda. He has done a few other roles in which he is equally justified and well defined. His versatility has become his identity and he has earned himself a tremendous fan following with his hard work, dedication, and talent. We hope to see more of him in upcoming days and wish him many many happy returns of the day once again.