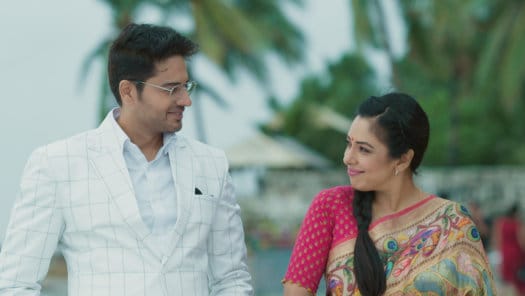 Show Anupama has always hooked audience with its relatable drama. Post the entry of Gaurav Khanna in the show, Anupama it breaking online and off-line TRP. The Jodi of Rupali Ganguly and Gaurav Khanna made place in audience heart in short time. The current track of the show is focusing on Anupama, Anuj's wedding. Famously known as MaAn the couple exchanged the rings previous week. This week started with the dhamakedar sangeet and mehendi ceremony of Anupama and Anuj. Fans were excited to be a part of their journey. But the episodes came as a disappointment for the loyal viewers. Anupama's mehendi was the first disappointment as she crafted family tree on her hand. While, Anuj too followed the same pattern. The designed spoiled the mood of the fans. Furthermore, Bollywood singer Mika Singh graced MaAn's sangeet.
The episode starring Mika was expected to have a blast. Fans were unsatisfied when Mika performed only two songs. MaAn's fans were expecting happy marriage episodes of their favorite couple. Post mehendi and sangeet episode, they demanded makers not to ruin the essence of the show by bringing unwanted tracks. Under the hastag STOP RUINING ANUPAMA, fans tagged Rajan Shahi and asked to maintain the show grip. They are also irked with Vanraj getting more attention than Anupama and Anuj in the show. Vanraj is against Anuj, Anupama's wedding. How Anuj, Anupama will unite amid the conspiracies will be interesting to watch
Share with us if you feel Anupama is failing to entertain audience?
On story front, Vanraj asks Anuj do not try to replace his place in Samar, Pakhi and Paritosh's life as his world revolves around them. Anuj assures Vanraj and says he will be their guide and friend always. He also warn Vanraj not to try separating three of them from Anupama else he will forget his promise.
In the upcoming episode, amid the sangeet celebration of Anupama and Anuj, Hasmuk will suffer a cardiac arrest. Will Hasmuk survive? Keep watching the show to know more.
Stay tuned for latest TV serial update