Shiva and Raavi of Pandya Store earned the separate fan base with their crackling chemistry in the show. Famously known as ShiVi the couple makes a twitter trend. The on-screen couple are real life Jodi too. Alice and Kanwar fallen in love with each other on the sets of Pandya Store. They are dating each other.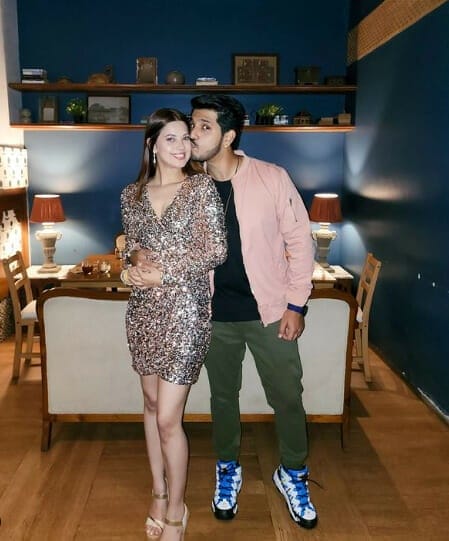 Recently, Alice celebrates her birthday. Kanwar's birthday post for lady love melted Kdice fans. He wrote "Happy birthday to one of the most important people in my life..My potato urrfff Aaallllooo!!❤️
My one and only "Saraswat Brahman" with 10% Royal blood in her..Hahaha!!🤣🤣🤣🤣🤣

Thank you for being the most kind and thoughtful person I have ever met in my life. What you possess is truly rare & that's the most attractive quality about you! From animal welfare to helping people in general,I appreciate that side of you with all my heart & I truly believe you're God's favourite child.✨️

The last 2 months for me have been personally tough with the physical setback & you have been my constant anchor in the most difficult sailing boat. From motivating me everyday when I know I'm looking my worst at the moment to icing my shoulder in between shots,I appreciate it all. Thank you for everything you do! It's the little things that matter in this beautiful journey together.😇😘

I love you bablu kumaar & I hope nothing but the best for you always in life!! Forever your backbone & support in this journey called Life♾️🧿
https://www.instagram.com/p/CkSfwF2vrre/

@alicekaushikofficial I love you birthday girl 🥳🎁🎂

#happybirthday #alicekaushik #alicekabirthday
#kdice #happiness #love #photooftheday"
Meanwhile, in the show Shiva and Raavi's married life is facing issue. Both keep fighting with each other. ShiVi fans are upset with the makers for not using the couple potential in a right way. Offlately, Pandya Store is back in TRP. The rating of the show is seeing a growth. Star cast of the show is happy with this development.
On story front, Pandya store is celebrating Diwali. Dhara tries to make the moment special for Chikoo.
Meanwhile, Do you think it's high time for ShiVi to reconcile? Share your views in the comment section below
Stay tuned for TV serial news and spoilers