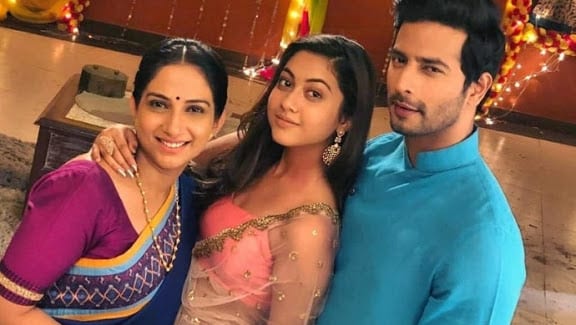 According to the latest guidelines provided by the government, some TV shows are resuming their shoot from June 10 and Tujhse Hai Raabta from Zee tv is one of them
From the day of it's launch the show managed to win the hearts of many hearts because of Kalyani bond with her Aayi Anupriya and Moksh and her love track with Malhar plus its always top 10 show But according to recent restrictions, Kids below the age of 10 and elder artists on the sets are not allowed. So there will be changes in the script. Writers have to change the story according to meet these restrictions and they have to work with 33% of the crew.
In the previous track Trilok entered with some hidden motive, Kalyani agreed to take care of Trilok's daughter so he can become the donor of Moksh but Malhar Is against Trilok after sensing his wicked side but Kalyani is adamant to help Trilok to save her Moksh and breaks her ties with Malhar. But according to present restrictions, Moksh and Trilok's daughter can't be part of the show So writers are working effectively to change the plot to meet current restrictions. Can Tujhse Raabta create magic like before? What's your view on these upcoming changes? Please leave your comments below.