Hug Day is here! Our telly actors tell us who they would want to give a hug to in the industry.

Shivin Narang
A hug is a very warm feeling. The people you trust, the people you love, the people you want in your life, are the ones who you hug. I have a habit of hugging people but not everyone. I only hug the people I like or the people who are close to me.
When I came to Mumbai, I really wanted to meet SRK and fortunately, I met him and he hugged me. I guess that was a very warm gesture from his side. So, I guess I have already hugged him and there is no one else I would want to hug.
Jason Shah
A hug from my mom or my friends makes me feel good. I hug my friends when I meet them, whenever I meet the people that I know, I greet them with a hug. I would like to hug Shahrukh Khan because I just feel he needs a hug.
Moon Banerrjee
Hugging is a form of expressing love and is, in fact, a very powerful one. It exchanges energies in the purest and most compassionate way. A hug straight from the heart can fix a lot of things. I don't really have the habit of hugging people and I'm very particular about it. It depends on my comfort and connect level but I hug my son all the time. His hug feels home and settled. A Bollywood celebrity I want to hug will be MR SHARUKH KHAN not because I'm a big admirer but I am curious to know what energy he carries with him.
Rehaan Roy
A hug is certainly an expression of your love and affection towards someone. For me, I love to hug people who I love, be it my friends, my parents or someone special. Hugs release a lot of stress. When I feel low, I really expect my loved ones to just come and hug me and it goes vice versa. One hug that always makes me feel how blessed I am is when I come back home after work and hug my bachcha Murphy (My pet).
If given a choice to hug someone from Bollywood, it will certainly be Alia Bhatt as I think she is the cutest amongst all.

Saurabh Pandey
The value of hugging is precious, it's very natural, organically, biologically and in every way. When you are full of emotions or love, all you want to do is become one with your loved ones by hugging them tightly. So hugging is something really important as it keeps the joy and humanity alive. I am a huger, I hug as many people as I can. A Bollywood celebrity whom I would love to hug is Salman Khan.
Ansh Bagri
A hug is an expression of exchanging positive energy. It feels really good when someone hugs me when I am feeling low. I do have a habit of hugging people who are close to me, for example, my family members or friends. A Bollywood celebrity I wish to hug will be Mr. Amitabh Bachchan, because he is a legendary actor and I have always admired him for his work and the kind of person he is.
Tarun Khurana
The value of hugging in my life is spreading love and a feeling the warmth of a person's aura. I do have a habit of hugging people but only with them who are close to me, the people I know.
A Bollywood celebrity that I would want to hug would be Deepika Padukone because I adore her. I just want to hug her and tell her how beautiful she is.
Geetanjali Singh
Sometimes, all you need is a warm hug and all your problems, your stress disappear. It's actually a therapy. You can tell the people you love that you love them without saying a thing, through your hugs. I want to hug Irrfan Khan. I want him to be perfectly fine and resume work with more power. One hug is for Kangana. It's said that 'In a room where people unanimously maintain a conspiracy of silence, one word of truth sounds like a pistol shot'. She says what she feels like and maybe because of that, she appears very lonely at times. So, I want to give her a big hug and say, 'I really like you for speaking up your mind with such faith, more power to you girl and don't worry things will be fine.' The last hug is for Shahrukh Khan because he is super cute.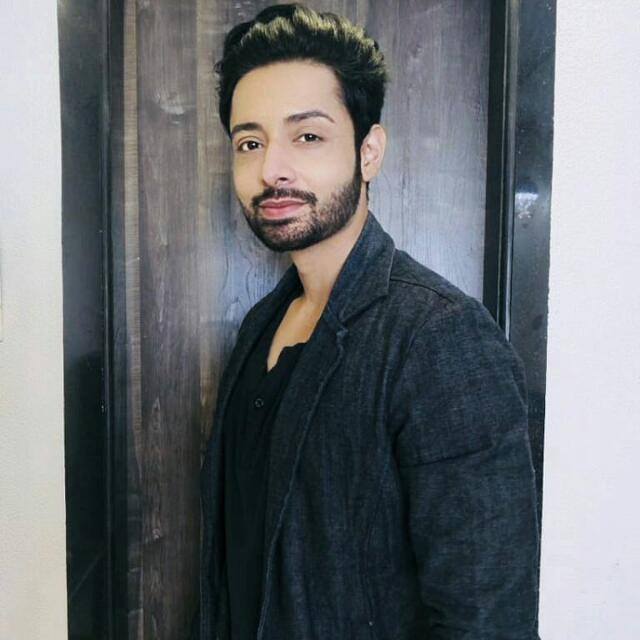 Abhishek Tewari
I value hugs a lot, I'll tell you all the reasons. Hugs teach us how to give and receive warmth and also how to be in the present moment to celebrate the flow of love energy. Also, hugs encourage empathy and understanding. They connect us to love and care. The cuddles that we receive from our mom and dad and closed ones while growing up helps us develop our ability to self-love and share. Hugs boost our oxytocin and serotonin levels which result in elevating our mood and creating happiness. Hugs strengthen our immune system and are antidepressants. They relax us and release stress. Hugs balance out our nervous system and are parasympathetic.
The Bollywood celebrity I want to hug or give jaadu ki jhapi would be
Mr. Amitabh Bachchan. I've always felt his presence to be extremely warm and humbling.
Smiriti Kalra
My hugs are very precious to me. I keep mine in a little silver box with a huge lock. People have to earn my hug. Once I think they are worth it, I unlock my box and give a hug.
People who have earned my trust and love have got my hugs. So, for my close group of people, I am a hugger!
Krishna Bharadwaj
The day goes great if you get a hug from your loved ones. This is what science says because it generates some hormones. Well, in my life, hugging has a huge value. That warm touch when you hug somebody heals you, cures you and for a moment, it takes away your problems. My friends say I give super warm hugs. And I always hug people. When I reach the set also, I hug my director and co-actors, and the day is all positive and smiley. We should hug people as it spreads the love. I would love to hug every celebrity from Bollywood as we actors spread love through work, through our stories, our films, serials.
Adaa Khan
The value of hugging someone you really have a special bond with is like pure happiness. It makes me feel like everything is okay and anything is possible. It calms my mind as I am very restless all the time. I would want to hug Ranveer Singh because I love his energy and positivity so I can guzzle up his energy.
Khalid Siddiqui
It's a very beautiful expression of emotion. It's an expression of making the other person feel close to you, comfortable, wanted and loved. I always hug people who are close to me. I don't believe in shaking hands, I believe in hugging. I would like to hug Sonali Bendre and tell her that she has been great and everyone is so proud of her.
Tinaa Dattaa
Hugging always makes me feel good but I am very selective. I only hug people who are close to me, for example, my bestest friends. The feeling which I get by hugging mom and dad is the most perfect feeling. The Bollywood celebs who I would like to hug are Shahrukh Khan and Ranveer Singh because they are my favorites. Their energy is quite infectious.
Ssharad Malhotra
I like to receive energy via hugs from people who matter, especially my friends. I hug my dog Musky a lot and he feels delighted and loves me unconditionally. Shahrukh Khan is someone I would like to hug.
Jasmin Bhasin
I don't hug people randomly. I am extremely selective. I give the maximum hugs to my pet Mia. If I have to hug anyone in Bollywood it has to be Ranbir Kapoor as his aura and acting are amazing.
Arjun Bijlani
Hugging someone close to your heart gives you a very beautiful feeling. I hug my son Ayaan daily. If given a choice to hug a Bollywood celebrity, it would be Alia Bhatt as she comes across as a very positive and vibrant person and she is a very good actress as well.