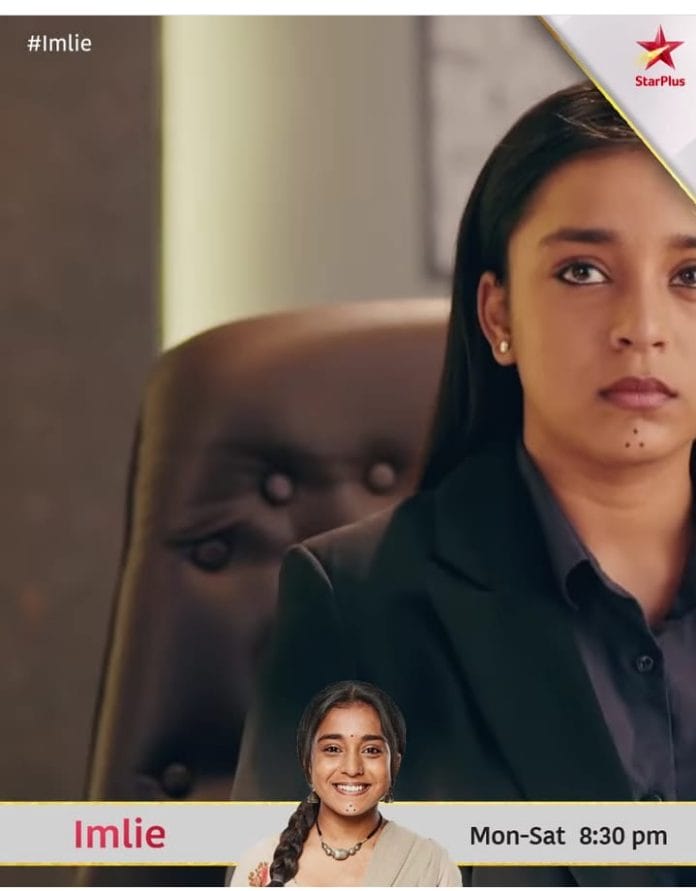 Imlie 13th May 2022 Written Update on TellyExpress.com
The episode starts with Imlie saying she knows how to clear the traffic for her to reach Aryan. She hits a car from back and the driver gets mad at Imlie. Imlie says if they don't move their cars and wont let her go then she will hit all the cars and damage them. She will pay for the damage but for now she wants to reach hospital on time. Everyone makes way way for her and she drives her car. Madhav praises her strategy. Imlie tells the nurse that she brought the donor and there Jyoti gives the blood to the doctor for Aryan.
Narmada thanks Jyoti for saving Aryan's life. He struggles to breath. Jyoti tells Narmada that it was their positive thinking which helped her arrange the blood for Aryan and she can do this atleast to save her best friend. Imlie sees Aryan is stable and gets happy. She thanks Jyoti for arranging the blood and the latter recalls how she bribed the peon in the blood bank so Imlie doesn't get the blood and she got the last blood pouch from him. Imlie tries to talk to Narmada but the latter slaps her in anger. Imlie gets shocked and asks her if she is angry. Arpita asks Narmada why she did that to which Narmada tells her not to interfere. Imlie fails to tell that she also went to search for the blood donor.
Narmada takes Imlie aside and says she used to think Imlie suffered in her life a lot but she didn't realise that Imlie is taking revenge of her sufferings. She used her first husband and sent him out of India. Aparna is so much hurt due to that and Imlie broke a whole family completely. Narmada says she didn't think what Aparna must be feeling. She says Imlie is mature than her age and she wants to succeed in her life by using rich men. Aryan got into trouble everytime because of her, she told her not to go out but still she went and when Aryan was fighting to live she was absent and she didn't care for him.
Imlie cries hearing the accusations and she says what mistake she made that Narmada is so upset. Narmada says she hypnotized Aryan with her fake tears and she also got fooled by Imlie and gave Aryan to her. Narmada says Imlie will get another husband and ditch Aryan one day but she has only one son and she can't lose him. Imlie gets heartbroken and Narmada tells her not to get close to Aryan until he recovers.
Doctor tells Aryan's family to meet him. Aryan thanks Sundar for handling everything well. Gudiya says she also prayed for him, Narmada scolds Aryan for being careless and gives the credit to Jyoti for saving him. Arpita hugs him and Aryan asks for Imlie. Imlie walks on street and looks disheartened. Aryan is about to leave to meet Imlie but Narmada stops him saying why he wants to disobey his mother all the time? He got shot because of going after Imlie, now she won't let him go.
Aryan gets shocked seeing Narmada's rude attitude, he says Imlie was doing her job which will give profit to his company not to her. They had no idea someone will shoot him then how can Imlie be the reason of his condition? He says Nila's influence can be seen on his mother and the latter changed her personality so easily and judged Imlie. That's not right. Narmada says Imlie applied black magic on him and she can even leave him one day just like she left Aditya. Aryan gets stunned hearing that.
Precap- Aryan saves Imlie from falling and she says she is not right for him to which he says he will make her life colorful that past won't haunt her. She says why he is doing so much for her? He asks why she is quiet even after Narmada insulted her.
Click to read