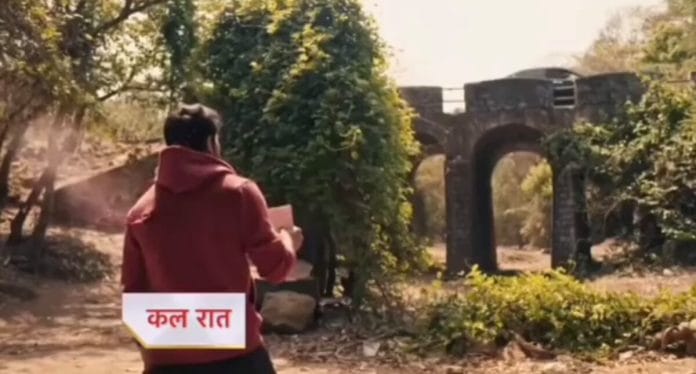 Imlie Spoilers, Upcoming Story, Latest Gossip , Future Story, Latest News and Upcoming Twist on tellyexpress.com
Star Plus popular show Imlie will witness an interesting twist soon. Aryan finally agreed for Arpita and Sundar's marraige and there Nila tries to kill Imlie and Aryan's college friend Jyoti saves her. Will she make Imlie realise her feelings for Aryan or she has her own motive? that will be exciting to watch.
Previously it was shown that Jyoti decorated Aryan and Imlie's room so that they come close. Jyoti told Aryan that Imlie is different than him but Aryan didnt agree with that. Nila kept one aroma candle near curtain. Imlie came back and was in trauma due to the accident. Aryan comforted her and later he made coffee for her. Jyoti got jealous seeing their closeness. Madhav came to meet Imlie but Jyoti rudely behaved with him and he left. She told Aryan that she got negative vibe from Madhav. There Aryan's room curtains caught fire and Imlie fell unconscious after entering the room. Aryan extinguished the fire and saved Imlie.
In the upcoming episodes it will be seen Aryan will call the doctor for Imlie and the doctor will say that Imlie inhaled too much smoke so she fainted. Aryan will panic seeing Imlie's condition. Nila will put the blame on Jyoti saying she set Aryan's room on fire. Jyoti will think who wants to separate Imlie and Aryan just like her as she didn't set the room on fire. Later Aryan will take care of Imlie and she will request him to let her go to office as publishing the report is important. Aryan will decide to accompany her. Jyoti will later get to know from Gudiya that Nila is the real culprit. Jyoti will bring camphors and Imlie will cough due to that. Later Aryan will get shot by a shooter and Imlie will get scared.
Will Imlie realise what Jyoti is upto?
Will Jyoti succeed in her plan?
All these questions will be answered in the upcoming episodes.
To know what will happen next in your favourite show Imlie, stay tuned to this space.