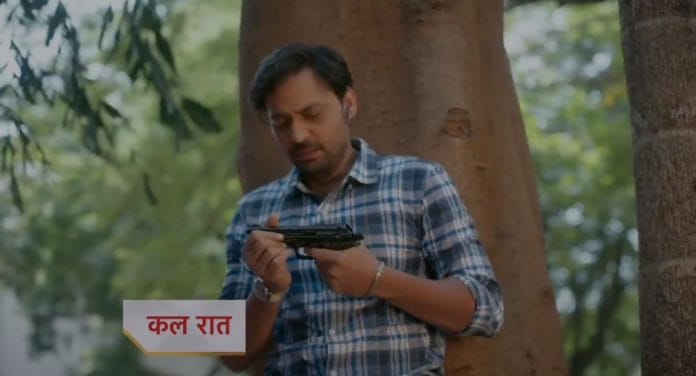 Imlie Spoilers, Upcoming Story, Latest Gossip , Future Story, Latest News and Upcoming Twist on tellyexpress.com

Star Plus popular show Imlie will witness an interesting twist soon. Jyoti is instigating Aryan against Madhav so that Aryan gets doubtful thinking about Madhav and Imlie's affair. How will Imlie handle the situation that will be exciting to watch.
Previously it was shown that Aryan questioned Imlie why she trusts someone easily. Imlie told him that he has problem with Madhav only. Aryan said that he is only worried for her and he did not like the fact that Imlie apologised to Madhav on behalf of him. He decided to see the cctv footage in the store. There Imlie and Aryan didnt talk to each other. Later they cleared their misunderstanding but Aryan told her not to go to office. Jyoti suggested Imlie to call Madhav at home. Later Imlie got scared seeing someone's shadow outside of her room and Aryan found Jyoti's ex husband. He suspected him but Jyoti said that Madhav went to Imlie's room
In the upcoming episodes it will be seen that Aryan will attack Madhav and Imlie will stop him from doing so. She will also stop him from hurting himself. She will ask him about the reason why he is doubtful about Madhav. Later Jyoti will kill Mirchi and Imlie will be upset after it will go missing. Aryan will comfort her by giving her a hug. He will give her a task to complete a report on social media events of kids. Jyoti will ask her ex husband Harry to kill Imlie and the latter will agree in order to save Nargis and to get rid of Jyoti. Aryan will decide to find out about Madhav's real intentions. Later Harry will shoot Imlie when she will spend time with kids.
Will Imlie learn Jyoti's truth?
Will Aryan save Imlie?
All these questions will be answered in the upcoming episodes.
To know what will happen next in your favourite show Imlie, stay tuned to this space.